Latest dealer group store moves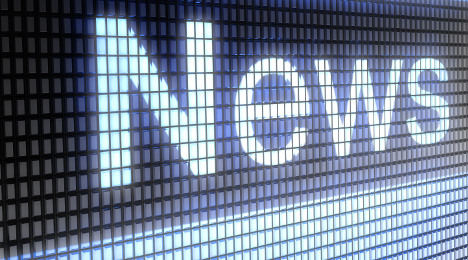 CARY, N.C. -
HGrégoire announced this week that it is "consolidating its Laval assets in the new-car industry" and building two new Nissan superstores.
The company has invested $10 million in each store, both of which are scheduled to open in February.
They are located at 4540 Robert-Bourassa Boulevard and 4299 Highway 40 North in Laval.
HGrégoire's current Vimont and Chomedey dealerships are being moved to these new facilities.
Including a Saint-Eustache location, HGrégoire has a total of three Nissan new-car stores.
"Our HGrégoire Nissan supercentres will be such that, with every visit, our customers will leave feeling gratified on having chosen us. Laval is a key market and we are proud to invest heavily in the region while significantly contributing to the creation of jobs," John Hairabedian, co-chief executive officer of HGrégoire, said in a news release. "We aim to provide a truly satisfying experience at each of our dealerships, to every client's benefit, whether buying a new or used vehicle."
Jimmy Gioia, co-owner of HGrégoire Nissan, said: "Nissan has established close ties with Laval community for two decades, which is why we are particularly pleased that our presence can continue to play an integral role in its economic development."
Dilawri's latest expansion
In other dealer group-related news, Dilawri Group of Companies made a couple big additions on Dec. 9 when it announced the purchase of Automobiles Niquet Audi and Volkswagen.
Dilawri now has 60 dealerships across Canada.
The Automobiles Niquet Audi is renamed Audi St-Bruno, while Automobiles Niquet Volkswagen will retain its name.
"Automobiles Niquet has a long-standing tradition of success driven by a focus on operational efficiency and customer service excellence. With a strong customer-centric and community orientated culture, the two dealerships are an ideal addition to our group," Kap Dilawri, co-principal director at Dilawri, said in a news release.
"With the acquisition of Automobiles Niquet, we now proudly own and operate a total of four Audi and four Volkswagen franchised dealerships across Canada," he said.
Stéphane Dumaine, general manager of Audi St-Bruno, said: "We are very excited to be a part of Dilawri Group of Companies. We share a common vision of connecting our customers with brands they know and trust."
Jean Niquet, general manager of Automobiles Niquet Volkswagen, said: "Dilawri's leading innovation in the automotive sector will serve as great asset in enhancing the dealership and our digital customer experience as we move forward."