At Least 2 Brands See Best-Ever November CPO Sales in Canada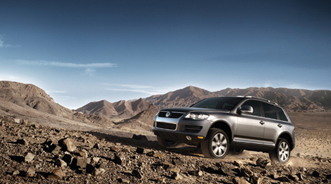 TORONTO -
Canadian certifed pre-owned results began rolling in as the selling month came to an end this past weekend.
Once again, the European automakers are showing impressive results, with Audi Canada seeing a 19-percent increase from November 2012.
Elankum Vairavanathan, manager, incentives planning and certified pre-owned sales Audi Canada, told Auto Remarketing Canada the brand sold 398 CPO units in November.
"This is our best November ever," said Vairavanathan.
Year-to-date, the company has sold 4,697 CPO vehicles, marking a 20-percent year-over-year increase.
Executives at Volkswagen Canada were also sharing enthusiasm about their brand's November CPO results.
VW also notched its best-ever November, selling 1,247 units compared to 1,147 in 2012. This marks a 9 percent increase year-over-year.
Year-to-date, the company has sold 13,770 CPO units, up from 12,839 in 2012 – an increase of 7 percent.
"The unparalleled combination of German driving dynamics and affordability continue to drive certified pre-owned Volkswagen sales to new heights under the powerful Das WeltAuto branding," said Luigi Fiorino, manager, used-vehicle sales, Volkswagen Canada.
Over at Volvo, Emanuel Lichtinshtein, national fleet sales, CPO & remarketing manager, Volvo Cars of Canada Corp., reported: "Volvo Canada sold 120 certified pre-owned models in November 2013. Year-to-date CPO sales have reached 1,357 vehicles, a 12.1 percent increase over 2012."
Last month's rate of 120 sales was the same number sold during November 2012.
Wrapping up the European brand results is Mercedes-Benz Canada. The company's pre-owned division sold 916 CPO units last month.
A total of 12,341 CPO vehicles have been sold year-to-date.
Highlighting the Japanese OEMs, Honda Canada sold 1,297 CPO units in November, down from 1,567 sold during the same period of 2012.
On the other hand its luxury arm, Acura, sold 254 units last month, up from 239 sold in November 2012.
"In November, Honda sold 1,297 Certified Used Vehicles, a 17.2 percent drop, while Acura achieved 254 Certified sales, a 6.3 percent gain both compared to last November," said Todd Fowler – manager, used vehicle operations – Honda Canada Inc. "2013 continues to present a unique challenge, as the Canadian market is operating under a tight used vehicle supply, the lowest in more than a decade. However, we have confidence our dealer networks will strive to meet this challenge head-on."
The final OEM to report its results so far was Mazda Canada, who saw a slight uptick, as well.
Mazda Canada sold 366 CPO vehicles last month, up from 350 sold during November 2012. Year-to-date, the CPO program, which is only in its second year, has sold 4,850 vehicles.
Editor's Note: Stay tuned to Auto Remarketing Canada for more on November certified sales, as results are reported.