Lexus Dealers Offer Test Drives From Montreal-Trudeau Airport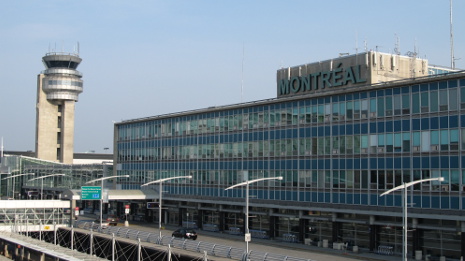 MONTREAL -
Lexus has set up shop at the Montreal-Trudeau airport.
Instead of a cab, why not take a Lexus?
Travelers returning home over the next few months and interested in purchasing a luxury vehicle might want to stop by the Lexus Lounge — where they can arrange a test-drive home.
In an unusual marketing effort, travelers will be able to arrange a "Made to Measure" test drive for their commute home at the Lexus Lounge located at Gate 4 of the domestic terminal.
Instead of grabbing a cab, weary travelers can jump in a new Lexus, courtesy of the Montreal-area Lexus dealers, who came up with the idea.
"At Lexus, we're focused on creating unique experiences," said Cyril Dimitris, director, Lexus Canada. "This airport initiative is an example of how Lexus dealers in Montreal know how to embrace fresh and bold thinking to set themselves apart in that market."
The initiative lasts through July 5.
Here's how it works.
In setting up their test drive at the Lexus lounge prior to departure, guests will choose from a variety of Lexus vehicles, including the CT 200h, ES 300h, IS, and RX.
When their return flight arrives, participants will be personally greeted by a Lexus representative.
Then, customers will be brought to their chosen vehicle where a co-driver will be waiting to accompany them on their trip home.