Lift Auto Group purchases established collision center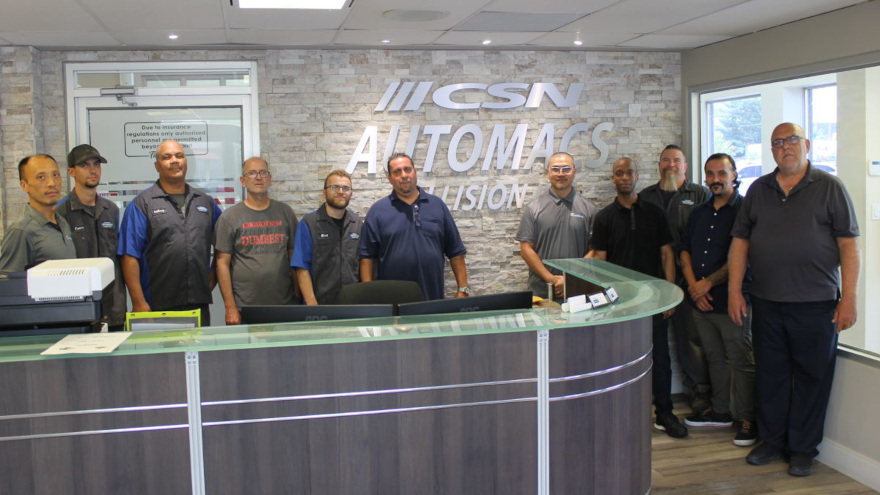 Canada's Lift Auto Group has purchased a new Oakville, Ontario, collision center. The established CSN Automacs is now under ownership of the Lift Auto network of repair shops.
Lift Auto said in the press release announcing the news that it is maintaining the same "great staff" at its new collision center whom the customers are already familiar with.
"I wish them all the success in the world," previous CSN Automacs owner Steve Ingoglia said in the press release. "The shop has a lot to offer and a good clientele. I'm happy Lift is keeping the same name, and I am confident the shop is in good hands."
Ingoglia and his wife Mary plan to retire after the sale, and Ingoglia said, "My main concern was the future of our employees.
"Keeping the same team gave me comfort that selling to Lift was the right decision," he said.
Lift Auto Group representatives said that long-time customers can continue to expect the same high level of service, as well as benefit from additional resources provided by joining Lift Auto Group's network of repair shops — a 43-shop collective. CSN Automacs has been serving the Oakville community for more than four decades.
CSN Automacs is particularly popular with luxury vehicle owners. Lift Auto Group said the team has the training and expertise to repair premium automotive brands including Audi, Porsche, Volvo, Volkswagen and Acura.
Santo Sarta, who has worked at CSN Automacs for the past 11 years, is the location manager.
"The people in our community know me. The only thing that's changing is ownership, and the transition has been very positive," Sarta said. "Lift Auto Group encourages community engagement from its shops, and likes to be involved, and I'm a big supporter of that."