Link between rental car experience & future purchases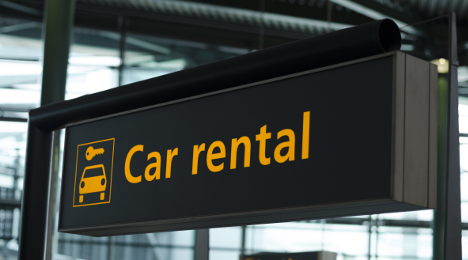 TORONTO -
Perhaps dealers should be looking into rental car trends when deciding what units to stock on their new and used lots.
According to the new Canadian Automotive Survey from Enterprise Holdings, nearly six in 10 (59 percent) of their customers in Canada have considered purchasing a make and model of the car they drove as a rental, which shows a direct link between rental car experience and future vehicle purchases.
The number jumps even higher — to 72 percent — for those customers ages 25-34.
The survey of 1,501 Canadian Enterprise Holdings customers also showed that 69 percent of customers reported that a positive rental experience with renting a certain vehicle changed their perception of that car make of model.
"Car rental is one of the best ways to introduce consumers — and prospective buyers — to different manufacturers and new car models," said Paul Belfer, vice president of Canadian fleet acquisition for Enterprise Holdings. "Our manufacturing partners have long found our fleet as a great testing ground for new technology. Now, this survey shows Canadians view our vehicles in the same way, as an opportunity to drive a new make and model that may influence a future purchasing decision."
Interestingly, the company explained it seems as if in many cases, Canadians are using rental cars as an "extended test drive" of a vehicle before purchasing.
This point was brought up at the International Car Rental show this past spring by Enterprise Holdings' senior vice president of vehicle acquisition Susan Lombardo.
"Manufacturers have discovered that car rental — regardless of whether it's for an hour, a day, a week or longer — is a significant link in the automotive value chain," said Lombardo. "That means we can help automakers maintain and even grow market share. As a result, we continue to look for ways to collaborate and communicate with our manufacturing partners every day."
Trends do differ by market, though. Enterprise's research shows consumer behavior in this respect differs greatly between Canadians and Americans.
According to the survey, almost half of Canadian customers rent cars mostly for personal use, compared to 37 percent of Americans, who are more likely to rent for business.
Further illustrating the more personal nature of the rental market in Canada, about one third of Canadian respondents said they believe their choice of a rental car make and model says a lot about them.
And one of the aspects of vehicles that might convince renters to purchase is new technology. According to the survey, 42 percent of survey responders say that rental cars are when they typically experience new auto technology, which can be a big draw to an eventual purchase.
In light of these results, it also may be interesting to track how new-vehicle segment purchases relate to vehicle trends in the rental market.
According to the survey, when selecting a rental car, Canadians are more likely to choose a compact car than American customers — 16 percent versus 10 percent.