Longer loan terms still a concern for FCAC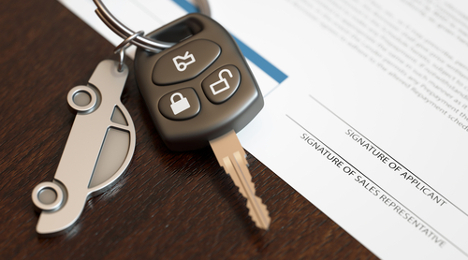 OTTAWA -
Last year saw Canada's average new-car loan term eclipse 72 months, with terms longer than six years making up roughly 60 percent of the car loan portfolios of the country's largest financial institutions.
This is just one key finding in Financial Consumer Agency of Canada's recently released Auto Finance: Market Trends report, which highlights the very real problems posed by the current trend in loan-term growth.
Just six years ago, 2010's average new-car loan term was 65 months. But with dealership's increased emphasis on monthly payments and customer's willingness to extend terms to get more car for what is perceived as less money in the short term, problems are arising.
FCAC is currently focusing its oversight and educational efforts into the market of longer-term loans by keeping a close eye on financial institutions and doing its best to help inform consumers.
"Recent trends in extended-term car loans have raised several concerns," said Lucie Tedesco, FCAC's commissioner. "Consumers must carefully examine their needs and their financial situation to ensure they can repay their car loans without undue strain, and with a full appreciation of the total interest charges and value of the car throughout the loan period."
According to the report, most Canadians continue to buy new vehicles roughly every four years, despite having an average loan term of over six, and many end up rolling negative equity into their new loans, which are getting longer and longer. Now, 72-, 84- and 96-month finance terms are becoming more and more common, with some even reaching as far as 108 months, and each accompanied by increasingly poorer interest rates.
"Consumers and auto dealers tend to focus on the monthly loan payments required for a car purchase. Few take issues such as negative equity into account when choosing between different car loan terms," said Brigitte Goulard, FCAC's deputy commissioner. "This is one of the reasons why FCAC will work with stakeholders to make sure that consumers are getting enough information and know which questions to ask."
FCAC says that the percentage of consumers in a negative equity position while trading in their vehicles has risen by 50 percent over the past five years – from 20 percent in 2010 to 30 percent in 2015.
The agency also believes the longer-term loans are contributing to the inflation of new-vehicle prices, the transaction costs of which are rising more than twice as fast as average monthly payments.
"Shopping around and asking questions when looking at different financing arrangements when purchasing a vehicle should be just as important as researching the type of car you want," said Jane Rooney, FCAC's financial literacy leader. "That is why FCAC has put together information to help people through this important financial decision."
To check out FCAC's full report, click here. If you're interested in learning more about the threat of increasingly longer-term auto loans, consider signing up for our upcoming Auto Remarketing Canada Conference, which will feature a panel of industry experts to discuss that very topic.