Luxury diesel models good sell for cost-conscious shoppers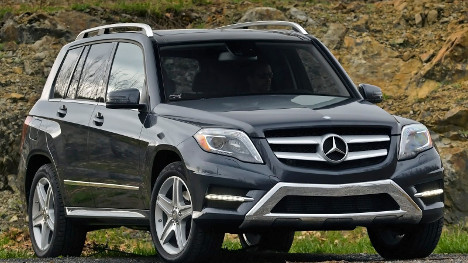 BINGHAM FARMS, Mich. -
Though diesel vehicles might not be the easiest sell these days, the latest results from Vincentric's first Canadian Diesel Analysis might give dealers some talking points when trying to convince shoppers of the benefits of these units.
According to the results of the analysis released today, the company found that 12 out of 34 diesel vehicles, or 35 percent, had lower total cost-of-ownership than their closest gasoline counterparts.
The study also found that number goes up for luxury diesel vehicles. In this segment, 11 of 13, or 85 percent, were more cost-effective. The reports assume 25,000 kilometers are driven annually, and the vehicle is owned five years.
"Over the past several months we've seen the price advantage that gasoline has had over diesel fuel diminish, enhancing the fuel economy advantages of diesel vehicles," stated Vincentric president David Wurster. "However, fuel economy is only part of the story. With total cost-of-ownership savings from only one third of the diesel models analyzed, consumers need to be informed when shopping for diesels to find the models that offer savings."
Out of the 12 diesel vehicles with lower ownership costs, 11 were luxury models. These includes four vehicles each from Audi and Mercedes-Benz and three vehicles from BMW.
The Chevrolet Cruze Diesel was the only non-luxury diesel make to have lower ownership costs than its gasoline counterpart.
Breaking down the numbers, customers may have to shell out a bit more at point-of-sale as well as for maintenance costs — but the fuel cost savings make up for most of it.
According to Vincentric, the average price premium for a diesel vehicle was $5,650 with average maintenance costs $476 higher for the diesel models.
That said, diesel fuel cost savings averaged $4,005. Although fuel cost savings can add up and the luxury models stand out from the pack, when the costs to own and operate all 34 vehicles were taken into account, the average cost-of-ownership was $2,030 more for a diesel vehicle compared to its gasoline counterpart.
"There has been a lack of understanding of the benefits of clean diesel technology," Vincentric analysts said. "This report demonstrates that in addition to improved environmental benefits of diesels, a strong financial case can be made for the adoption of some of these vehicles."
In this analysis, there were 12 diesels that can be financially justified purely based on the total cost of ownership numbers, according to Vincentric:
2015 Mercedes-Benz GLK250 BlueTEC (-$9,201)
2015 Mercedes-Benz ML350 BlueTEC (-$8,050)
2015 Mercedes-Benz E250 BlueTEC (-$7,655)
2015 Mercedes-Benz GL350 BlueTEC (-$6,991)
2015 BMW 535d xDrive (-$4,650)
2015 BMW X5 xDrive35d (-$4,501)
2015 BMW 328d xDrive (-$4,060)
2015 Audi A6 TDI (-$3,804)
2015 Audi Q5 TDI (-$3,759)
2015 Chevrolet Cruze Diesel (-$3,484)
2015 Audi A7 TDI (-$3,139)
2015 Audi Q7 TDI (-$1,783)
When looking at fuel economy, these models provide the greatest benefit over their gas only counterparts:
·2015 Audi A7 TDI (-$6,826
2015 Audi Q7 TDI (-$6,659)
·2015 Mercedes-Benz GLK250 BlueTEC (-$6,654)
· 2015 Audi A6 TDI (-$6,615)
·2015 Mercedes-Benz E250 BlueTEC (-$6,494)
Lastly, the diesel vehicles with the lowest overall fuel costs are:
2015 Volkswagen Jetta 2.0 TDI ($10,104)
2015 Volkswagen Golf 2.0 TDI ($10,313)
2015 BMW 328d xDrive ($10,329)
2015 Volkswagen Beetle 2.0 TDI ($10,623)
2015 Volkswagen Passat TDI ($10,655)