Majority of segments see increase in June residuals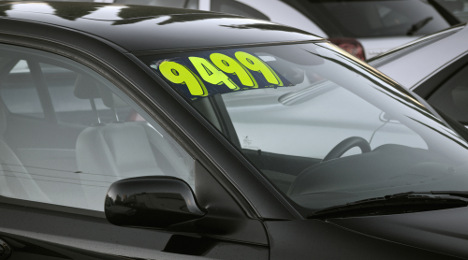 STAMFORD, Conn. -
Eleven of the 18 vehicle segments tracked by RVI Group saw increases in residual value in June on a year-over-year basis, according to the latest Market Insight report. Sequentially, that number was 12.
Among higher-volume segments, larger-size vehicles saw the biggest year-over-year increases, led by full-size pickups (up 8.7 percent) and minivans (up 7 percent).
Among lower-volume segments, year-over-year increases were highest for luxury full-size sedans (up 28.7 percent over last June) and full-size SUVs (up 18.3 percent).
Among higher-volume segments, small SUVs saw the greatest increase from May to June (8.5 percent), while among lower-volume segments, full-size sedans enjoyed a 30.5 percent monthly increase.
"The Canadian used-car market has experienced very favorable conditions, especially over the past 12 months," Wayne Westring, manager for RVI Analytical Services at RVI Group, said in an email to Auto Remarketing Canada.
"Low exchange rates, which have increased since the beginning of the year but still remain low, combined with low off-lease supply, continues to give a bounce to wholesale values," he said.
RVI's used-car price index in June was at the highest level seen since the early 2000s.
The index — which measures wholesale values of used cars that are 2 to 5 years old, adjusted for mileage, mix and seasonality — stood at 0.948 in June, which was a 1.9-percent increase over May and a 3.8-percent increase from June 2015.
Without adjusting for inflation, the index increased 3.3 percent on a sequential basis in June, and 4.5 percent year over year.
Gas rose to $1.10/liter in June, up 4.7 percent over May but down 7.6 percent from last June's $1.19.
Also in June, the exchange rate rose to $0.78 CAD/USD, a 0.4-percent increase from May and a 4.1-percent decrease over last June.
Looking ahead to the remainder of 2016, Westring said he expects used car values to remain about where they are now thanks to favorable exchange rates and off-lease supply.
"But beginning in 2017," he said, "we expect values to begin declining as exchange rates and used car supply are expected to increase."