Manheim Canada launches sanitization service to help prevent COVID-19 exposure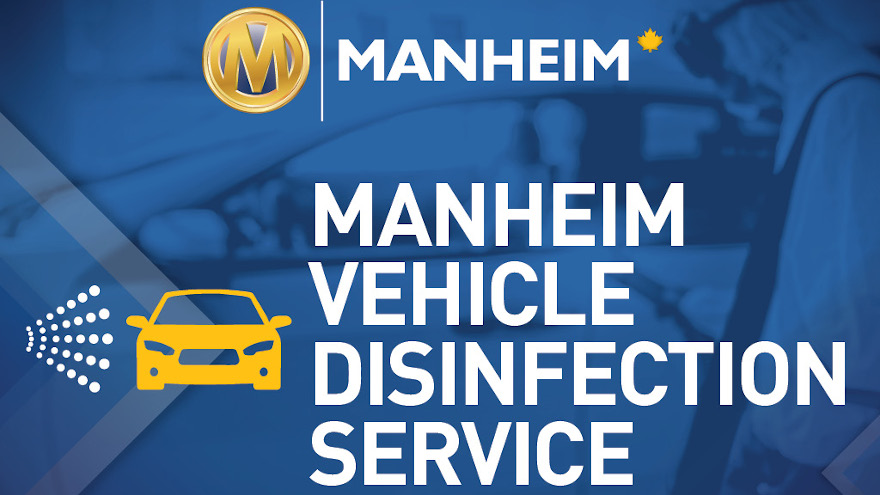 MISSISSAUGA, Ontario -
Manheim Canada announced last week that it would be launching a service to disinfect and treat vehicles sold through the company's simulcast auctions to help prevent customer exposure to COVID-19 and other viruses.
The Manheim Vehicle Disinfection Service started June 29 and is available at all of the company's auctions throughout Canada.
The service uses a Canadian-made disinfecting agent developed by what Manheim described as a "leading sanitization solution provider." The solution is approved by both the Environmental Protection Agency and the Government of Canada to combat COVID-19 and other viruses.
In a news release, the auction company said: "Manheim's specially trained teams, equipped with PPE, perform this service with an atomizer through a process that disinfects the interior and popular exterior touchpoints of the vehicle with no negative effects on any instruments or materials and no post-treatment residue."
Maria Soklis, president of parent company Cox Automotive Canada, said Manheim Vehicle Disinfection Service can help instill greater confidence among wholesale buyers.
"As we continue to work closely with our clients to develop and offer them solutions to address the various business needs and industry concerns around COVID-19, we are excited to introduce the Manheim Vehicle Disinfection Service," Soklis said in a news release.
"With this new service, clients of Manheim Canada can now confidently purchase their used vehicles knowing that they have been through a thorough disinfecting treatment and, if they adhere to their own strict Personal Protective Equipment (PPE) guidelines, can pass that confidence on to their customers," she said.