Manheim Moncton launches with Cox Automotive Canada-TGNA partnership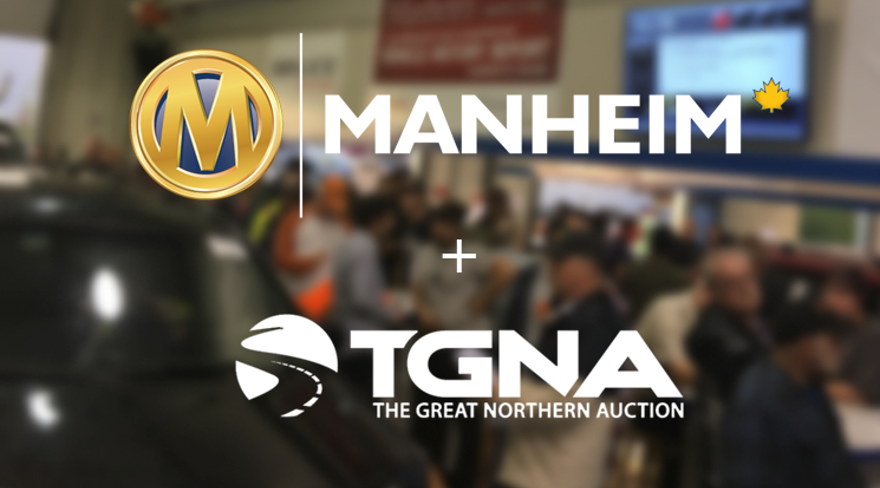 MISSISSAUGA, Ontario -
Cox Automotive Canada said Wednesday it has partnered with The Great Northern Auction and is launching Manheim Moncton to provide more remarketing service to the Atlantic Canada region.
The weekly Manheim Moncton sales begin March 21 and will be facilitated by TGNA, which is located in Moncton, New Brunswick.
The sales will also be broadcasted live on Simulcast via Manheim.ca, where grading and vehicle history reports can also be accessed. Sales will be each Wednesday at 3:00 p.m. (AST).
The overall wholesale vehicle market will be discussed in great detail at next month's Auto Remarketing Canada Conference, where Cox Automotive Canada is a sponsor. Early bird registration for that conference ends today.
More on TGNA partnership
TGNA was started in 2011 and is Eastern Canada's largest public auto auction, according to a news release on the partnership.
"Both Cox Automotive Canada and TGNA are continually working to offer a solution that helps dealers and commercial clients have the most success with their wholesale units," TGNA chief financial officer and chief operating officer Mary Liptay said in a news release.
"Discussions about this partnership were initiated over a year ago, and we are very excited about it," she said. "I feel this is a natural next move for us – part of a progression – and it's exactly what we need to be doing to grow the company in this market."
Mark Chatfield is the general manager at Manheim Halifax, and his team will help support the partnership.
"This is a great opportunity for Manheim and Cox Automotive Canada to grow our footprint in Atlantic Canada, but it's especially exciting to be partnering with TGNA because they're a company that embraces the same culture and family atmosphere that Cox is comprised of," said Chatfield.
"I look forward to continued month-over-month growth in New Brunswick – and to strengthening the relationship between TGNA and Cox Automotive Canada," he said.