Manheim Promotes New GM of Montreal Location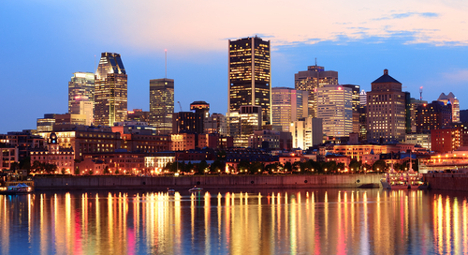 MONTREAL -
Manheim appointed six new general managers this week, one of which will head up its Montreal location.
As part of what the company calls "its continuing focus on developing talent and improving its customer experience," Christina St-Germain has been promoted to general manager of Manheim Montral, located at 715, rue Dubois in St Eustache, Quebec.
"A key part developing talent and creating a great customer experience is to have the right leaders in place," said Mike McKinney, regional vice president of East Region Operations. "We are excited to promote Christina, an experienced and talented individual who has delivered strong business results and will continue to help us and our customers further prosper."
St-Germain, who joined the company in 2013, was formerly assistant general manager of the Montreal auction and is bilingual in French and English.
Before joining Manheim, St-Germain served as Quebec regional manager for DMT Development Systems Group of Winnipeg, Manitoba, from 2011 to 2013, a solution developer for the automotive industry.
Manheim also appointed a series of GMs at their U.S. locations, as well.
The include include: Alex Fraser (Manheim Portland), Ryan Mason (Manheim Fort Lauderdale), Jeff Modjeski (Manheim Dallas), Toni Williams (Manheim Daytona Beach and Jacksonville) and Robert Zakaib (Manheim Palm Beach).