Manufacturers Express Positive Reaction to Canada's New Trade Agreement With European Union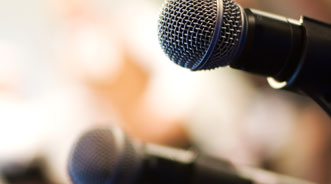 TORONTO -
As Prime Minister Stephen Harper announced the Canadian government had reached a free trade agreement with the European Union late last week, many of Canada's OEMs and manufacturers were already reacting positively to the move.
The government has said that, upon ratification, the Comprehensive Economic and Trade Agreement will work to ramp up trade and investment ties between the Canadian government and the European Union, as well as create jobs for Canadians.
"This trade agreement is an historic win for Canada," said Harper. "It represents thousands of new jobs for Canadians, and a half-billion new customers for Canadian businesses."
In fact, CETA covers most all aspects of the Canada-EU bilateral economic relationship, perhaps why the automotive industry is taking note.
After the news was released last Friday, the Canadian Vehicle Manufacturers' Association — representing Chrysler Canada, Ford Motor Company of Canada and General Motors of Canada — commended politicians for the agreement.
Mark Nantais, president of the association, said: "Canada's auto industry's growth has been built on many decades of free trade on an integrated basis with the United States. We appreciate the efforts of Canada's negotiating team to reach an agreement in principle that supports the highly integrated nature of Canada's automotive industry within North America."
Echoing Nantais' sentiments, Dianne Craig, president and chief executive officer of Ford Motor Company of Canada Ltd., said, "Ford of Canada congratulates the Government of Canada on reaching a transformational free trade agreement with the European Union.
Craig also touched on how the agreement may expand the Blue Oval's market in Europe.
"Ford is a company built on free trade. Throughout our history, Ford has supported deals that provide an opportunity to increase effective two-way trade among all partners. Expanding trade opportunities is fundamental to Ford's business plan and the EU market represents a significant global market for our vehicles," she continued.
Honda Canada also provided a statement. Interestingly, the Japanese OEM seems to be taking the CETA as a sign Canada might be willing to move forward with agreements looking Eastward.
"With this important trade initiative progressing to completion, we also look forward to the swift conclusion of the Canada-Japan Economic Partnership Agreement (CJEPA) and the Trans-Pacific Partnership (TPP) negotiations. CJEPA and TPP would further cement the important trade and investment ties between Canada and its global trading partners, including Japan, creating jobs and new opportunities for Canadians in the process," Honda Canada said.
Automotive Impact Remains Cloudy
Though the manufactures seem as if they are on board, industry analyst Dennis DesRosiers warned that not much information on the automotive side of the agreement has been released.
"As in all such agreements the devil is in the details. It is really impossible to determine the full implications until all the specifics are know," he said.
That said, DesRosiers expects any impact on the industry at all to be slight.
"We suspect any negative impact will be as minimal as will any upside opportunity," he said.
Editor's Note: Stay tuned to Auto Remarketing Canada for more information on how CETA could affect dealers and OEMs are more information is released.
Sarah Rubenoff can be reached at srubenoff@autoremarketing.com. Continue the conversation with Auto Remarketing Canada on LinkedIn and Twitter.