March CPO Results Reveal Record Sales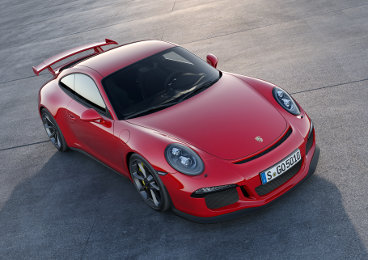 TORONTO -
This past month's certified pre-owned sales revealed an all-time record month for one OEM, as well as a few automakers that enjoyed their best first month of spring for certified ever.
The 116 CPO vehicles sold at Porsche Canada in March represent an all-time monthly record for the automaker, breaking the previous record of 115 CPO vehicle sold in July of 2014.
This past month's performance also represents a 20-percent increase from the 97 CPO vehicles sold in March 2014.
The OEM enjoyed best-ever certified Panamera and Boxster sales last month, as well.
Volvo Canada reported 138 CPO sales in March 2015, compared to 94 sales during the same month last year. This represents a 46.8-percent increase year-over-year. Year-to-date, the automaker has sold 378 CPO vehicles, compared to 284 in 2014 for a 33.1-percent increase.
Certified pre-owned sales at BMW Canada continues to show positive growth in 2015. The pre-owned division sold 722 units in March, representing a 17-percent increase year-over-year.
To date, BMW Canada has sold 1,803 CPO vehicles, which is an 11 percent increase versus 2014.
Bart Drozdziewicz told Auto Remarketing Canada the BMW 7 Series has been a particularly strong performer, selling 83 CPO units year-to-date for a 43-percent increase.
"We hope to see this trend continue for the remainder of the year," said Drozdziewicz.
Over at Volkswagen Canada, the OEM enjoyed a record March for CPO sales.
The company sold 1,558 CPO vehicles, up 3 percent month-over-month.
"This was a record March for certified pre-owned Volkswagen sales in Canada. Increasing vehicle selection, competitive CPO finance rates and strong dealer engagement helped us surpass previous March sales," said Kelly-Ann Neary, used-vehicle sales manager at Volkswagen Canada.
Year-to-date, the company has sold 3,892 CPO vehicles, down 4.4 percent from the 4,072 sold during the same period of last year.
Over at Jaguar Land Rover, the luxury brands continue to gain steam in CPO. This past month, Jaguar sold 33 CPO vehicles in Canada, while Land Rover delivered 110 certified vehicles in March.
Audi continues to perform well, posting year-to-date double-digit CPO sales increases.
The company sold 488 CPO vehicles, up 7 percent from March 2014. Year-to-date, Audi Canada has delivered 1,126 CPO vehicles, up 13 percent from 2014.
Moving along to highlight a couple Japanese automakers, Subaru Canada program continued to gain traction during the first quarter. In March, Subaru dealers sold 79 certified units in Canada, compared to only 16 sold during the same month of last year.
For Q1, Subaru Canada notched 148 CPO sales, up a whopping 264 percent from the 56 sold during the first quarter of 2014.
Mazda Canada reported its third consecutive month-over-month CPO sales spike, with 549 CPO vehicle sold in March, up from 498 sold during the same period last year.
The automaker sold 1,133 certified units in Q1, up from 1,302 sold during the first quarter of 2014.
Year-to-date, Mazda Canada has sold 277 certified vehicles, up 19 percent from 233 sold during Q1 of 2014.
Over at Honda Canada, once again the Honda nameplate saw a slight drop, while the company's luxury arm continues to perform well in CPO.
"In March 2015, Honda sold 1,323 Certified Used Vehicles, less than a percentage drop, while Acura achieved 244 Certified sales, a 6.1 percent increase, both compared to last March," said Todd Fowler, manager or used vehicle operations at Honda Canada
Inc.
Toyota Canada saw a significant rise in CPO sales last month, as well. The automaker sold 1,869 CPO vehicles last month, up from 1,492 sold during March 2014.
In the first quarter, Toyota Canada delivered 4,559 certified vehicles, up from 4,175 sold during Q1 2014.