Maserati Canada opens 1st store in Saskatchewan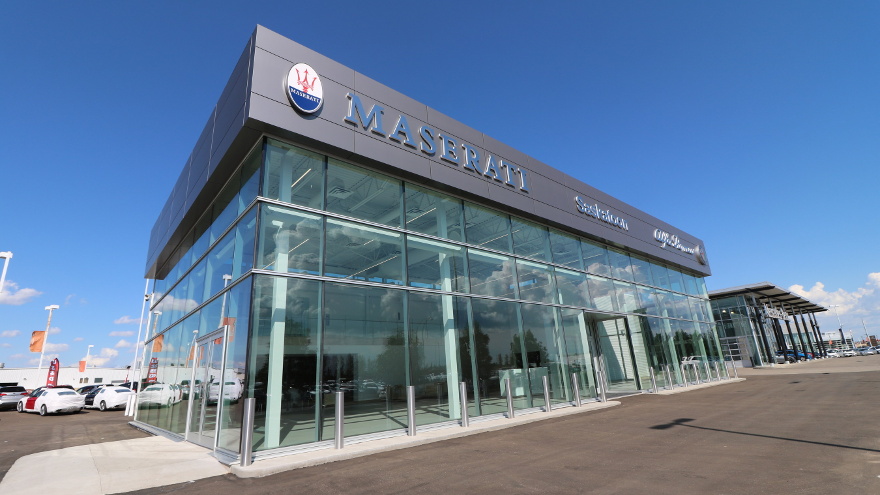 SASKATOON, Saskatchewan -
Maserati Canada recently announced it has opened its first dealership in the Canadian province of Saskatchewan and celebrated with a grand opening event last week.
The event included a ribbon-cutting ceremony and a tour for local business leaders and clients.
Maserati Canada's new location, Maserati of Saskatoon, includes a 1092-square-meter facility that features both a service center and showroom.
The dealership is located at 703 Melville Street, near the Willows Golf and Country Club owned and operated by the Wyant Group.
"We've got quite a base of automotive enthusiasts in Saskatoon with a taste for luxury, creating a great opportunity to expand the brand in Canada," Wyant Group owner Vaughn Wyant said in a news release.
"There's an increasing demand for comfort, style and performance, in every season, and Maserati's current lineup delivers on all these attributes. With vehicles like the GranTurismo Convertible for our warmer days and the S Q4 all-wheel-drive system for the winter months, Maserati of Saskatoon offers an amazing variety of vehicles to our discerning clients in Saskatchewan," he continued.
The new store is the second Maserati dealership to open in Canada this year. Maserati of London in Ontario opened its doors just earlier this year.
With the addition of Maserati of Saskatoon, there are now nine Maserati dealerships in Canada.