Mazda Canada awards its top performing dealerships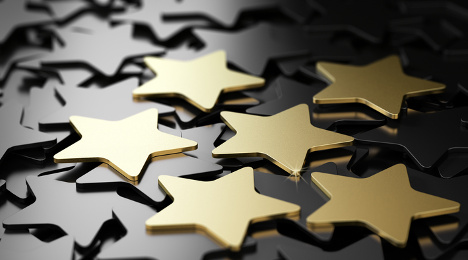 RICHMOND HILL, Ontario -
Mazda Canada recently named the recipients of its Dealer of Distinction award program, which recognizes dealers who have efficiently run all facets of their dealership's operations.
"The Dealer of Distinction award is one of the highest honors a Mazda Dealer can earn," Massey Kondo, Mazda Canada's president and chief executive officer, said in a news release. "Each of these 30 winning dealers have excelled in delivering outstanding customer experience and have demonstrated their strong commitment to the Mazda brand."
The evaluation process used to identify and enhance dealer's operating efficiency according to Mazda Canada's strict guidelines has been in place since 1993.
Mazda Canada said it collects quantifiable data from all the aspects of a dealer's operations and evaluates them. Specific areas of operation include: sales, service, administration and facilities.
"The criteria required for a dealership hoping to earn the award is a continually moving target in order to challenge dealerships even after receiving the Dealer of Distinction designation." Mazda Canada said.
Winning dealers will receive a commemorative award for display in their respective dealerships.
Mazda Canada is headquartered in Richmond Hill, Ontario and currently has a nationwide network of 165 dealerships.
The following dealerships listed are Mazda Canada's 2017 Dealer of Distinction award program recipients:
Courtenay Mazda, Courtney, BC
Destination Mazda Vancouver, Vancouver, BC
Metrotown Mazda, Burnaby, BC
Morrey Mazda of the Northshore, North Vancouver, BC
OpenRoad Mazda, Port Moody, BC
Pacific Mazda, Victoria, BC
Signature Mazda, Richmond, BC
VIP Mazda, Abbotsford, BC
West Coast Mazda, Pitt Meadows, BC
Wolfe Langley Mazda, Langley, BC
Kramer Mazda, Calgary, AB
Regina Mazda, Regina, SK
Highway Mazda, Steinbach, MB
Achilles Mazda of Milton, Milton, ON
Agincourt Mazda, Toronto
Carling Motors, Ottawa
Cobourg Mazda, Cobourg, ON
401Dixie Mazda, Mississauga, ON
Guelph City Mazda, Guelph, ON
Kanata Mazda, Kanata, ON
Kieswetter Motors Inc., Kitchener, ON
Leggat Mazda Burlington, Burlington, ON
Yorkdale Dufferin Mazda, Toronto
Baie Comeau Mazda, Baie Comeau, QC
Beauport Mazda, Beauport, QC
Dubé Mazda, Rivière-du-Loup, QC
Performe Mazda, Mont Laurier, QC
Sept-Îles Mazda, Sept-Îles, QC
Atlantic Mazda, Moncton, NB
Martin Mazda, Edmundston, NB