Mazda, VW Notch Record CPO Months in May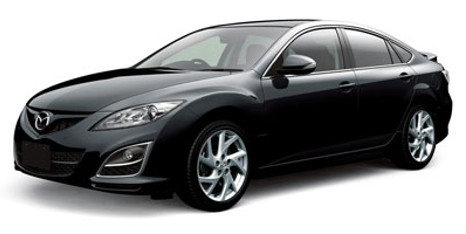 TORONTO -
May brought with it another record month of certified pre-owned sales for two automakers.
This past month, Mazda Canada, whose CPO program launched a short two years ago, notched its best month ever for CPO sales.
The company sold 613 certified vehicles in May, up from 554 sold during the same period of 2013.
Year-to-date, the automaker has sold 2,238 CPO vehicles, up from 2,242 sold during the same period last year.
"The month of May was a record sales month for us. It was the best sales month we've had since the launch of our program," Bryan Leaitch, manager of certified pre-owned at Mazda Canada, told Auto Remarketing Canada. "The main drivers of this record sales month is the increase in dealer participation as well as increased dealer profitability."
Volkswagen Canada also notched another record month, breaking marks set during the previous two months of 2014.
VW Canada sold 1,689 CPO vehicles last month, up from 1,422 sold during May 2013. This translates to a 19-percent spike in sales.
"The commitment by our dealers to CPO and the used-vehicle business is evident by the fantastic results: back-to-back record months. Congrats to dealers and VW sales and service field staff for such a great accomplishment," said Luigi Fiorino, manager of used-vehicle sales at Volkswagen Canada.
VW Canada wasn't the only European automaker to achieve CPO success this past month; the Mercedes-Benz Pre-Owned division also recorded an increase in sales with 1,396 vehicles delivered for the month.
This marks an increase of 58 units or 3.3 percent compared to May 2013.
This brings the automaker's year-to-date total up 4.3 percent over 2013 numbers to sit at 5,646.
Over at Porsche Canada, the company sold 98 Porsche Approved CPO units last month.
At Volvo Cars of Canada, the company has experienced a bit of a downturn in CPO sales for the past few months.
In May, the automaker sold 124 CPO vehicles, down from 154 sold during May 2013. This marks a 19.5-percent decrease year-over-year.
Year-to-date, the company has sold 534 CPO vehicles, down from 433 sold during the first five months of 2013.
Though Mazda excelled, some of its Asian OEM counterparts may have still been struggling from low used supply levels in regards to stocking their CPO departments.
At Toyota Canada, the automaker sold 1,861 CPO vehicles in May, down from 2,498 sold during May 2013
The company's year-to-date CPO sales are down, as well. The company has sold 7,796 CPO vehicles this year, down from 2,498 sold during the same time last year.