Meet Mazda Canada's New CPO Manager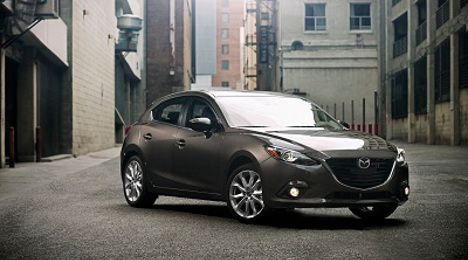 TORONTO -
Mazda Canada recently promoted a new CPO manager to run the automaker's certified program that has been reporting sales increases consistently since relaunching in 2012.
Kevin Yeoh has been chosen as the automaker's new manager of certified pre-owned and remarketing.
Yeoh takes the place of Bryan Leaitch, who has taken on the position of national manager of distribution and logistics at Mazda Canada.
"When I was in an incentives role, I was part of the team that helped launch Mazda's lease program. So when the predecessor to my role, Bryan Leaitch, was promoted, it presented a good chance for me to complete the lifecycle of the vehicles that we had leased out as new cars that are now coming to maturity," Yeoh said.
Yeoh's main responsibilities in his new role will include working with the company's partners and dealer network to promote and grow the Mazda certified pre-owned brand, as well as manage the remarketing portfolio to improve our residual values.
Yeoh started his career at Mazda Canada in the product strategy department in 2008 and was then promoted to senior specialist for incentives in December 2009, after the company enjoyed 13 consecutive months of year-over-year sales growth and two record months.
Yeoh told Auto Remarketing Canada he also played a role in launching the Mazda Financial Services lease program with partners at Canadian Dealers Lease Services Inc. and Scotiabank.
Yeoh also served with the company as a district sales manager, covering the eastern Greater Toronto Area as well as the Ottawa market.
Before joining Mazda Canada, Yeoh began his career in personal and commercial banking at HSBC before delving into the marketing and sales field, working as a buyer for point-of-connection materials for the marketing team at Labatt Breweries of Canada.
Now, the newly promoted CPO manager is ready to take on his new role.
"I know that the first year for me will be a learning curve, but one that I am very excited about. We have a large number of maturities coming due this year, so the whole remarketing process presents a lot of opportunities that will directly impact our brand," Yeoh concluded.