Mercedes-Benz Canada Announces 2014 Star Dealers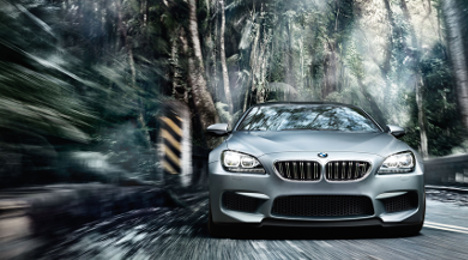 TORONTO -
Mercedes-Benz Canada revealed this week its 2014 Star Dealers list.
These awards honor the top 10 authorized Mercedes-Benz dealers in Canada, "reinforcing the critical role that each dealership plays in the overall success of the Mercedes-Benz, AMG, smart and Sprinter brands in Canada," the company explained.
The Star dealers are selected from the company's nationwide Canadian retail network.
"While every dealer represents the brand with the upmost pride and dedication, every year we identify the ten retailers that set the benchmark and truly exemplify our founding father's historic governing principle of providing our customers with the absolute best at every turn," said Tim Reuss, president and chief executive officer of Mercedes-Benz Canada.
"I congratulate each one of our Star dealers, and thank them for their unwavering commitment to excellence. Our dealers remain a fundamental factor of our success, and I am extremely proud to be supported by such an outstanding retail network from coast-to-coast," he continued.
Each recipient is determined based on their overall performance in five separate categories which include: new and pre-owned sales, service and parts, and customer satisfaction.
The award-winning dealers (from East to West) are as follows:
Patrick O'Regan, O'Regan Mercedes-Benz, Halifax, Nove Scotia

Jeff Mierins, Star Motors of Ottawa, Ottawa, Ontario

Peter Santos, Mercedes-Benz Peterborough, Peterborough, Ontario

Bentley Hammer, Mercedes-Benz Durham, Whitby, Ontario

Christopher Ko, Mercedes-Benz Markham, Markham, Ontario

Mark Dube, Mercedes-Benz Downtown, Toronto

Scott Douglas, Mercedes-Benz Maple, Maple, Ontario

Dr. Sylvester Chuang, Mercedes-Benz Oakville Autohaus, Oakville, Ontario

David Morris, David Morris Fine Cars, Edmonton, Alberta

Arnold Smith, Lone Star Inc., Calgary, Alberta