Mercedes-Benz Canada fills 2 management roles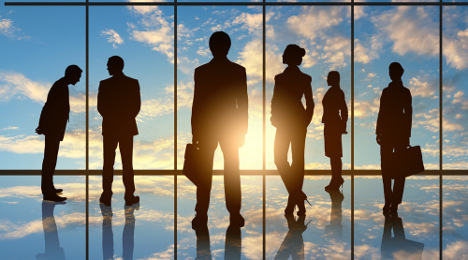 TORONTO -
Mercedes-Benz Canada announced that the recently vacated role of vice president, sales has been filled by Gavin Allen, who most recently served as vice president, marketing.
Virginie Aubert was promoted to vice president, marketing from her role as national marketing manager. Both assignments are effective immediately.
Allen came to Canada from Mercedes-Benz Australia/Pacific in 2013. He has worked with the national sales team, as well as with the entire dealer body, to ensure that Mercedes-Benz Canada was well equipped with the right product and with the programs and marketing campaigns that help set the company apart in a highly competitive environment.
He has also led various initiatives for Mercedes-Benz Canada's connected car strategy and has championed several Best Customer Experience (BCE) initiatives.
Aubert has held various marketing-related roles at Mercedes-Benz Canada since she came on board in 2006 as marketing communications supervisor. For two years, she also worked with the Toronto Retail Group overseeing its marketing operations as well as the sales business development team. She was promoted to her most recent role of national manager, marketing communications in 2014.
In the last few years, Aubert and her team have created and produced a multitude of successful brand campaigns and marketing initiatives for smart, Mercedes-Benz products, Dream Cars and AMG models. During that time, she has also worked closely with the product management team.
"As I have said repeatedly since I first joined the company earlier this year, we have a tremendously talented pool of employees and I am in a very fortunate situation to be able to quickly and aptly fill two critical jobs with two very accomplished, highly dedicated and well-proven individuals who happen to currently work mere meters from my office," said Brian Fulton, president and chief executive officer of Mercedes-Benz Canada.
"I congratulate both Gavin and Virginie and wish them all the best in their new endeavors. They are both very adaptable and highly dependable and I know that their current solid working relationship will continue to yield strong results in both their new areas of responsibility," he went on to say.