Mercedes-Benz Canada Names 10 New Star Dealers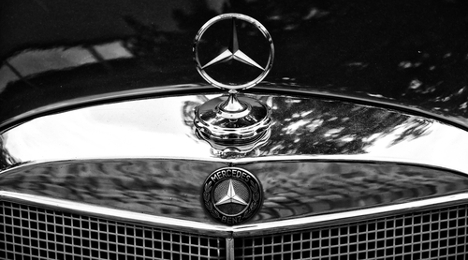 TORONTO -
Mercedes-Benz Canada has chosen its class of 2015 Star Dealers.
Ten dealerships across the country were recognized with the designation this year, which highlights stores' accomplishments in the area of new and pre-owned sales, service and parts, as well as customer satisfaction.
Ontario was the dominant province this year, with five of the awards doled out to dealers in this area.
Quebec didn't show up at all this time around, with New Brunswick, Manitoba and Alberta dealerships rounding out the list of this year's Star dealers.
"The strong momentum Mercedes-Benz is experiencing in Canada would not be possible without the support of our dealer network. Their unwavering commitment to consistently deliver the highest brand experience is the catalyst that drives our business forward," said Tim Reuss, president and chief executive officer of Mercedes-Benz Canada.
"This year, I am pleased to congratulate the dealers who performed with particular distinction by delivering the absolute best at every turn. Star Dealers represent the finest examples of excellence from a truly exceptional group and I commend them for their dedication in embodying the brand's guiding principle of the best or nothing," he continued.
The award-winning dealers (from East to West) are as follows:
Ian Brett, Tristar Fine Cars — Saint John, New Brunswick
Peter Santos, Mercedes-Benz Peterborough — Peterborough, Ontario
To be Announced*, Mercedes-Benz Markham — Markham, Ontario
Van Malkhassian, Mercedes-Benz Midtown — Toronto
Jason Ground, Mercedes-Benz Newmarket — Newmarket, Ontario
Sylvester Chuang, Mercedez-Benz Oakville Autohaus — Oakville, Ontario
Brian Lowes, Mercedes-Benz Winnipeg — Winnipeg, Manitoba
Perry Itzcovitch and Steven Itzcovitch, Hyatt Auto Gallery — Calgary, Alberta
Tom Wilson, Weber Motors — Edmonton, Alberta
Sylvester Chuang, Three Point Motors — Victoria, British Columbia
*Mercedes-Benz Canada pointed out the Mercedes-Benz Markham general sales manager recently left the company to pursue other opportunities, and the role has not yet been filled.