Mercedes-Benz Canada opens new store in CF Markville mall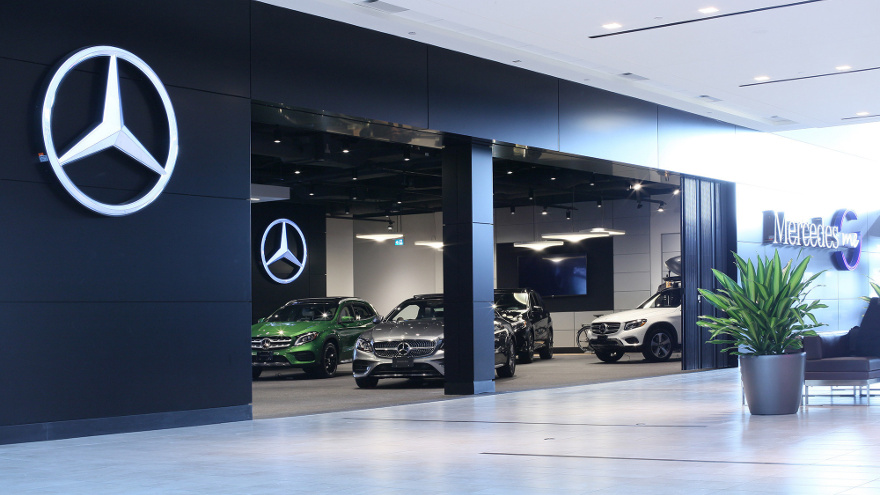 TORONTO -
Mercedes-Benz Canada has opened the doors to Mercedes me Store Markham, its newest retail space at the CF Markville shopping mall, the group announced Thursday.
The new store is designed to provide customers a new way to interact and experience the brand, Mercedes-Benz Canada said.
"People may be surprised to see Mercedes-Benz in a shopping center alongside more traditional retailers," Mercedes-Benz Canada vice president and head of Toronto retail operations Philipp von Witzendorff said in a news release. "This is an exciting new opportunity for us to engage with people in new and unexpected ways."
The 5,600 square foot store is located on the second level of CF Markville.
"We are thrilled to welcome the first Mercedes me Store in Ontario to CF Markville," said Daryl Clemance, general manager of CF Markville. "With Markham being an automotive hub in the Greater Toronto Area, we could not be more excited to introduce this new category as part of our retail mix."
The new store will operate as a satellite location for nearby Mercedes-Benz Markham, ran by Mercedes-Benz product advisers.
"We are excited about this new touch-point to reach our customers and fans of our brand," added von Witzendorff.
"It's designed to be a welcoming place for people to informally stop by and check out the latest models, ask questions, or just browse items from the Mercedes-Benz Collection as part of their shopping trip at CF Markville. Ultimately, we are trying to evolve our offering to meet people where they are and fit within their lifestyle," he explained.
Additionally, Mercedes me Store Markham will sell select items from the Mercedes-Benz Collection and display five to six of its latest vehicles, according to Mercedes-Benz Canada.