Mercedes-Benz Canada partnering with Big Brothers Big Sisters to tackle mentorship waitlist & more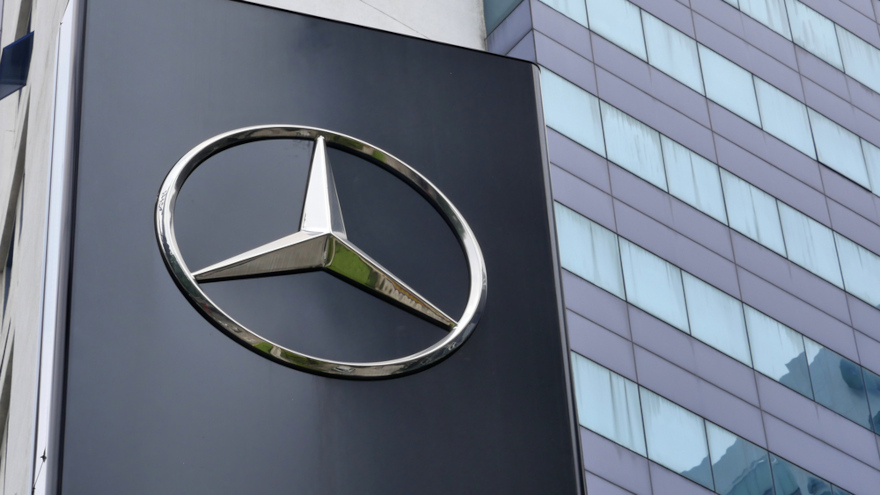 Mercedes-Benz Canada has another new development to come out of its corporate citizenship initiative Driving Your Future. This includes a long-term partnership with Big Brothers Big Sisters of Canada (BBBSC).
The automaker will be working closely with the global organization that helps kids reach their full potential via the power of mentorship.
Mercedes-Benz, its global brand ambassador tennis legend Roger Federer and Big Brothers Big Sisters of Canada celebrated the news.
First up, the automaker will be helping to address BBBSC's current waitlist challenges, as well as acting as title sponsor of the organization's National Youth Mentoring Advisory Council (NYMAC).
"Our partnership with Mercedes-Benz will unlock potential and foster resilience for children and youth through mentoring. Their bright future starts today," said Jill Zelmanovits, president and CEO of Big Brothers Big Sisters of Canada.
The multi-year partnership with the non-profit stemmed from a "shared goal to harness the power of mentorship to help Canadian kids reach their full potential," the automaker said in a press release.
The news of the partnership comes as the automaker continues to roll out its Driving Your Future initiative designed to empower the next generation of Canadians through education, development, and inspiration. The Driving Your Future program was first introduced by Mercedes-Benz USA in 2022.
"Driving Your Future is an extension of how Mercedes-Benz leads and accelerates change. We are taking positive action by uplifting and empowering the next generation of Canadian youth to help them reach their full potential," said Andreas Tetzloff, president and CEO of Mercedes-Benz Canada, in a press release.
Mercedes-Benz Canada will work to support BBBS agencies across the country to help address the growing need of mentors, with 10,000 children across the country waiting for mentorship.
According to data cited by Mercedes-Benz, mentorship is known to foster resilience, and one adult can make a difference for children living with adversities. Interestingly, according to the press release, consistent and supportive relationships in children's lives have been proven to ramp up brain development, promote physical health and resiliency, as well as reduce health disparities.
As such, Mercedes-Benz is now driving the organization's National Youth Mentoring Advisory Council. This is a consortium of young people from across Canada that have experience in mentoring, who come together from a diverse group of backgrounds, to ensure Canadian youth are represented authentically. The group can provide consultation, undertake projects and more on issues related to child mentorship.
On top of the sponsorship, the automaker will meet with NYMAC members regularly, working to provide networking, unique experiences and more mentorship opportunities.
"Working with peer mentors across Canada has broadened my horizons. My journey began as a student mentor. Each year, I work to develop more skills that position me to excel as a human being and as a professional. This support from Mercedes-Benz Canada will go a long way to boosting all our NYMAC colleagues to make positive contributions to the mentoring movement in Canada now, and in the future," said David Awosoga, Co-Chair, National Youth Mentoring Advisory Council, for Big Brothers Big Sisters of Canada.
Mercedes-Benz Canada is also making this a local concern, and its corporate office in Mississauga, Ontario, is partnering directly with its local chapter of the non-profit, BBBS Peel-York, to encourage employee participation in programming, fundraising and enabling meaningful volunteer opportunities.