Mississauga Dealer Fined for Failing to Disclose Accident History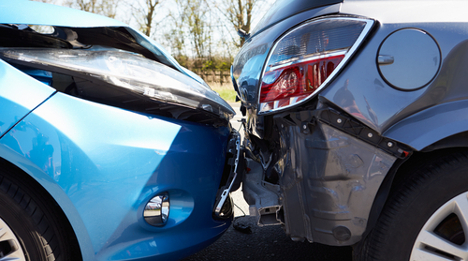 TORONTO -
The Ontario Motor Vehicle Council announced Thursday that a Mississauga used-car dealer has been fined for breaching disclosure requirements.
Emmanuel Ntiri, operating as Edlavi Motors, has been fined $7,000 for breaching OMVIC's Code of Ethics, the organization said in its statement.
Edlavi Motors was charged with failing to disclose accident damage repairs greater than $3,000, contrary to Ontario's Motor Vehicle Dealers Act (MVDA).
The dealer admitted to selling four vehicles in 2013 without providing written disclosure to the buyers that the vehicles in question had previously been in accidents.
This statement from Ntiri was presented to OMVIC's Discipline Committee.
"The MVDA makes written disclosures mandatory in order to provide transparency to consumers and to create a level playing field for dealers," stated OMVIC director of communications Terry O'Keefe. "This failure to provide written disclosure to customers is completely unacceptable and why the dealer was disciplined."
As part of its decision, the Discipline Committee also ordered Ntiri to successfully complete the OMVIC Certification Course.
Other than collision/incident repairs in excess of $3,000, the MVDA also covers a variety of other required written disclosures, such as:
Previous use as a taxi, limo, police/emergency service vehicle and in some instances previous use as a daily rental
Branding (salvage/rebuilt/irreparable)
Distance the vehicle has travelled (if not known there are mandatory disclosure statements to be used)
Needed repairs to major components including, engine, transmission, computer, air conditioning
Failure to disclose can even trigger a customer's rights to cancel the contract within 90 days of delivery, OMVIC management explained. These protections apply to shoppers who purchase from an OMVIC-Registered Dealer, of course.
According to O'Keefe "The vast majority of registered dealers provide excellent products and service to their customers. In those rare instances when dealers fail to comply, the Act sets out significant and effective penalties."
For more information about the 22 required disclosures click here.
Auto Remarketing Canada tackled the Canadian regulatory environment in a recent story highlighting the top issues in dealer compliance today.
OMVIC management, as well as a spokesperson for the Alberta Vehicle Motor Industry Council, said one of the biggest issues in both regions stems from noncompliance with advertising regulations.
And in Ontario, one of the largest issues continues to relate to improper representation of a vehicle's all-in pricing.