Mobials introduces valuation tool powered by Canadian Black Book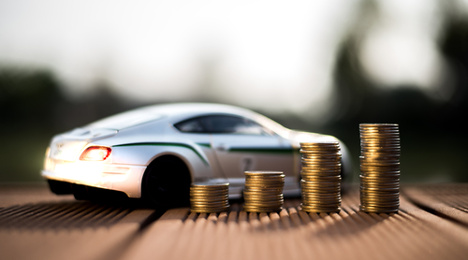 CARY, N.C. -
Mobials recently debuted Tradesii, its trade-in valuation tool for dealer websites that is powered by Canadian Black Book.
Tradesii was first launched in April as the exclusive on-site trade-in valuation tool for more than 3,000 dealers on Kijiji.ca.
More than 200 Canadian dealers have already signed on to the service, roughly over 3 percent of the Canadian dealer market, according to Mobials.
Mobials president Marty Meadows said that Tradesii is a truly Canadian experience.
"It is built by Canadians, for Canadian car dealers," Meadows told Auto Remarketing Canada in a phone interview.
"This is probably the most important piece of it all, we use the No. 1 trusted brand for values, for Canadian consumers — Canadian Black Book. If you're searching Google, 'What's the value of my trade?' what will come up in search is Canadian Black Book. So we partnered with the best brand with the best values, to hope the best consumer experience."
Consumers visiting dealer websites fitted with Tradesii are offered the opportunity view their trade-in value in exchange for providing their contact information.
"It's valued for value," Meadows added.
The Tradesii report also provides the average asking price of similar vehicles that are listed on CanadianBlackBook.com, allowing car shoppers to see what their current vehicle would list for at retail.
The lead and the specifics on vehicles searched for on Tradesii during car shoppers' website visit is passed on to the dealer.
What dealers get from Tradesii is highly convertible leads that convert to sales, according to Meadows.
Meadows said his top dealer pulled 56 leads, and their ROI was 56-to-one.
"We are very happy with ROI thus far related to Tradesii. In comparison to our legacy trade-in calculator, I believe our web leads have increased tenfold and I know our Kijiji leads are up over three times," Larry Hudson Chevrolet Buick GMC dealer principal Sean Hudson said in a Mobials news release.
"We have three dealer sites all using the tool and our issue now is fully capitalizing on the spike in leads, which is a good problem to have."
For additional information about Tradesii and its specific offerings visit, tradesii.com.