Most pressing trends in Canadian auto finance market for 2023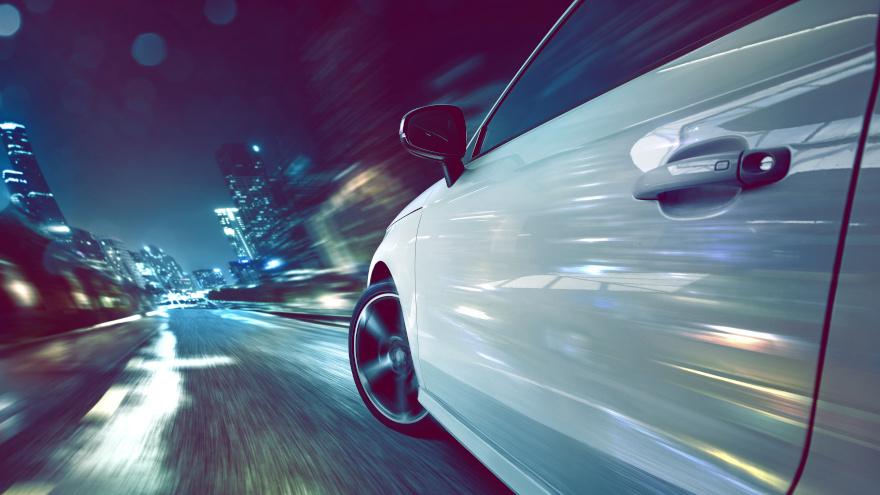 In the auto finance world, things are surely changing rapidly. Prices for new- and used-car inventory were finally coming down a bit in late 2022, perhaps bringing more buyers into buy or "just look" during the holiday season.
Axis Auto Finance vice president of national sales Paul Barnes said, "One of the biggest hurdles our dealers faced in 2022 was accessible relevant inventory."
"Our dealers couldn't find affordable inventory, there just wasn't enough of it, and what inventory was available would see multiple suitors, driving the prices up," he said in an interview with Auto Remarketing Canada.
"Our dealer base has been talking about how difficult it was to find quality used inventory they could retail to their customers," he said. "Many finance companies have had to adjust their offerings in order to make the more expensive inventory work"
Dealers were pushed to retail vehicles they would have normally sold at the auction.
"Most finance companies still have these adjustments in place in order to best cater to the current market," Barnes said.
He also noted: "We are now seeing a larger selection of used cars at the auction, and the pricing is starting to normalize."
As prices fall, dealers are beginning to be able to transfer that shift in price to benefit the consumer.
"Auto dealers are asking lenders to slash interest rates, but the cost of funds has increased all around, so lenders are hesitant to use this strategy," he said.
When asked about pent up demand due to an inventory shortage, Barnes says that he feels that rising interest rates and affordability will in fact cool demand.
Interest rates have risen more than five times since the beginning of 2022, and vehicles are simply more expensive for consumers than they were in the past, pushing many out the new and even used market.
"Although the cost of vehicles is normalizing, the cost of money is increasing," Barnes said.
As for the used car market as a whole, it's an interesting time. Barnes says that most finance companies have planned for times like this and will be fine, but for some, this could be a tough year. This is the same for dealers and groups, 2023 stands to be a test as inflation will challenge affordability and ultimately, vehicle sales.
Many dealers current hold inventory that was purchased in the inflated prices/limited choice market of 2022.
"And to recover their costs, many dealers are still trying to sell the inventory at premium prices. Dealers are trying to avoid losses as the market corrects." said Barnes
He thinks this is a trend the industry won't shake until 2024. "When used car prices normalize and the interest rates are accepted, this is when we'll see a spike in demand."
But high interest rates will keep it from happening overnight.
"That's why 2023 is going to be such an interesting year. Customer's are just a little hesitant due to the volatility of our market." Barnes said.
In terms of leasing, which often is the lifeblood of used car inventory when leases are up and units are returned, Barnes said "as leasing numbers grow, the promise of clean used inventory also grows. More units available in the used car environment, means less competition and more affordable inventory for end customers."
With the trade economy, automakers aren't pushing leading deals in the current market. This is also caused by low inventory, as many were buying out of their existing lease rather than entering a new one.
"Another big concern for lenders in 2023/2024 will be negative equity. As the vehicles that have been purchased during an inflated pricing market are coming back on trade, dealers will need to get comfortable with the 'down payment' conversation. Lenders will be aiming to retain profit, and stick to lending guidelines, so "money down" will be key in this market," Barnes said.
Keith Murray, chief operating officer a t AutoVerify, cited third-party data from Auto Remarketing Canada that shows leasing as roughly 30% of the market in 2019, and that number dropped to about 20% in 2022.
"I think we're, we're going to see inventories starting to return back to normal throughout the year," Murray said.
He said his company is also seeing a pretty significant push in zero-emission vehicles, which he thinks will likely be attractive in leasing categories.
Michael Rothe, president and CEO of the Canadian Finance & Leasing Association, said he doesn't expect any significant changes to hit the auto-finance market during 2023.
On the corporate side of the economy, he said, things are going fine, but among consumer, it's a bit of a different story, with bankruptcies erring on the higher side.
This has the potential to impact the auto industry and therefore mix up auto finance originations as well.
As far as challenges and opportunities in the auto-finance industry go, we continue to see new-vehicle inventory ramping up, "which is a good thing," according to Rothe, "and might lead to more opportunities on the retail side of things.
"And so far, loan terms have stayed fairly consistent," Rothe said, albeit likely to increase in 2023.
The association doesn't expect used-car prices to normalize completely this year. As interest rates are high, as well, Rothe said he expects there to be more cash deals in the books.
We may also see an update in terms of loan lengths as aforementioned, as these terms may see a bit of an uptick to help manage the high price of owning a vehicle in this market.
"You know, these things are cyclical. Things go up and down," Rothe said.
Murray expects the market is going to see pre-owned vehicles becoming more attractive in the years to come, including many of those that decided they couldn't afford new vehicles.
"They either bought out their lease or they kept their car longer than they maybe intended to. Now they might be in the market again. So, I do think we'll see an increase in demand," Murray said, though he warned high interest rates will continue to apply downward pressure.
"Obviously the overall cost of ownership and the cost of borrowing are going to be impactful for folks that want to finance, but I think for tax season, we'll absolutely we'll see an increase in used sales," he said.
Rothe said he thinks the industry will see a slight overall decrease in sales, contrary to those who believe pent-up demand for expensive new- and used vehicles will drive more consumers into the dealership.
Prices may be easing a bit as used inventory is on the way up, but if you factor in the increased cost of financing in a high-inflation market, this may create a confusing predicament for car shoppers.
The 'negative equity situation'
Murray at AutoVerify said, "It is definitely an interesting time" for the auto-finance market. First off, the industry is coming off a period of time of very low and record low rates in terms of borrowing, which made borrowing very attractive.
"What we're seeing now is there's a prediction that we are going to see a decline in auto-finance fee delinquency, which is something of a phenomenon," Murray said.
It's surprising given the high interest rates in Canada, which Murray cautioned might get ever higher as a couple more increases are expected in 2023.
"Given that (high-interest rates), compounding with the inventory shortage (in new and used), no wonder we have seen prices skyrocket for models across the board," said Murray.
Although prices in the lanes and on the lots are expected to continue to normalize in 2023, Murray has a concern.
Murray said he expects the industry will see more negative equity for vehicles coming in to be traded in or being valued, and we are going to have people realizing once again — their vehicle is worth less than what they owe on it.
"I think that's going to be a real challenge, and I think that's going to cause delinquencies to increase in 2023, with loans with higher interest and perhaps longer terms," said Murray.
Murray contends longer-term loans will largely contribute to the negative equity trend expected to worsen in the future, as the market continues to see more and more customers taking out 72-month to 84-month loans.
With the prices going up so much on new and used vehicles in the past few years, along with high interest rates, monthly fees on vehicle loans are often out of their reach. Many consumers lengthened the loans to bring monthly payments down, often negatively impacting their equity positions later in the loan-term.
"I think we're going to see that continue; it's not uncommon to see those extended terms," said Murray.
Inflation is also causing consumers to seek lower loan monthly payments in order to also be able to budget for food, mortgage payments and more.
"If we can extend that loan period and lower the payment, I think that will certainly be attractive to consumers," said Murray.
This may be one of the biggest challenges this year in retail, Murray explained — dealing with clients that are "under water" with their vehicle loan.
"I think the biggest challenge is going to be for the dealerships, the auto-finance department, trying to work with customers that are coming in with vehicles that are underwater," said Murray. "And they owe more than the vehicle is worth … and again, that negative equity gets put forward, getting approval on loans with higher interest rates."
But it's not all bad news. These deals will create an opportunity for dealers to acquire those vehicles and to further build out their pre-owned inventory via this alternative source.
Murray also expects the current auto-finance market to create more opportunities for more consistencies and increased automation in the auto-finance market and processes around customer credit, whether it's the prequalification or building out of a deal.
Murray said that AutoVerify is involved with gathering data and feedback from various industry studies, and this research shows that industry employees across the board expect more automation in the sales process, as well as more steps than ever taking place online or remotely.
"I think that's another challenge that the ones have to rise to," said Murray.
"I think we're going to be focused on standardizing and equalizing again, I think that as the inventory level starts to return back to normal levels or to normal level, the focus on merchandising those vehicles will become more important."