Brighter picture in Canadian new-car sales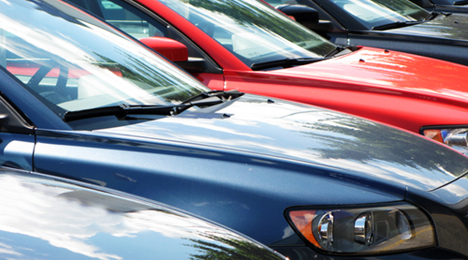 TORONTO -
Things are looking much rosier now in the Canadian new-vehicle market, thanks to booming business in the Prairie provinces.
New-car sales in Canada are now expected to reach 2 million units for full-year 2017, according to a revised forecast from Scotiabank.
The company had previously projected 1.94 million new-car sales, but upped that forecast with the Prairie provinces recovering more swiftly than anticipated.
"The car and light truck sales acceleration in the Prairies this year includes an 18-percent (year-over-year) surge in May — the largest increase in more than four years," Scotiabank senior economist and auto industry specialist Carlos Gomes said in a news release.
"In fact, the Prairies are the only region to post double-digit sales gains so far this year, accounting for 37 percent of the overall increase in Canadian new-vehicle sales through May or more than double its historical share of the Canadian new-vehicle market," he said.
Improving economic conditions in the oil patch are playing a big part in the region's health, according to Scotiabank's Global Auto Report.
For instance, there are over twice as many active drilling rigs in Alberta in 2017. And the city at the center of that benefit has been Calgary, the report said. Its job gains in May were at 3.5 percent year-over-year, with the city representing more than 70 percent of the province's job growth year-to-date.
Calgary's housing market (housing starts up 37 percent through May, resales up double-digits) is also driving the economy of the city.
There was a 12-percent rise in car sales year-to-date through four months in Calgary, which commanded a 40-percent market share of the province's auto market, Scotiabank said.
Fleet sales have been particularly impressive.
Capital spending in the oil patch has climbed double-digits, Scotiabank says, driving a 20-percent year-to-date gain (through April) in Calgary's fleet sales. Close to 70 percent of Alberta's new fleet activity is from Calgary.
"In fact, the surge in Calgary's fleet volumes represents half of the nationwide increase through the first four months of the year," Scotiabank said.
"While Alberta is the key driver of decade-high fleet volumes in Canada in 2017, sales to businesses have also picked up in several other provinces alongside a strengthening corporate profit outlook."