Murphy: With interest rate rise, used-car prices to fall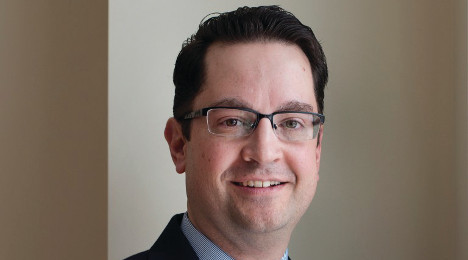 MARKHAM, Ontario -
Wind down the economic waterfall, and the impact of a higher Canadian interest rate to the used-car market is clear.
Canadian used-car prices will be heading downward, but the vehicles themselves will no longer be making that move.
An increased interest rate means a stronger Canadian dollar, and with less disparity between the U.S. and Canadian dollars, the proposition of exporting hundreds of thousands of cars to Canada's southern neighbor becomes less appealing for the U.S. — resulting in lower used-car prices up north.
That's the take of Canadian Black Book analyst Brian Murphy, who outlined these thoughts in a perspective the company provided to media.
Murphy, who is CBB's vice president of research and editorial, was explaining the potential auto industry effects from the 0.25-percent interest rate bump that Bank of Canada Gov. Stephen Poloz revealed two weeks ago.
While touching on potentially higher new-car prices for consumers down the road, Murphy argues the more significant impact is the increased value of the Canadian dollar — which has already climbed $0.06 in the past two months, he said — and how that might impact used-car prices.
For starters, it drives down new-car sales, eventually slowing used-car prices, Murphy explains.
"As the strength of our dollar had been declining since 2013, U.S. interest in Canadian used vehicles increased," Murphy said in the analysis. "Depending on who you ask, upwards of 200,000 vehicles have been being exported to the U.S. annually.
"U.S. buyers and/or Canadian exporters have been taking full advantage of a lower Canadian dollar and been moving vehicles across the border to sell at a higher price in the States versus here at home. This export demand has inflated our used-car prices domestically," he said.
Fewer pull-aheads
Stronger used-car prices are motivation for dealers to get consumers out of their current lease or loan early, then sell that pre-owned unit at this elevated price and sell the customer a new car, he explained.
Also potentially at play, Murphy said, is that the very nature of high used-car prices mean more consumers have equity in their car, which gives the lease/loan "pull forward" activity more credence.
But don't expect this to last, he said.
"At some point soon, the rising Canadian dollar and falling U.S. used vehicle prices will make it unattractive for U.S. buyers to purchase Canadian inventory in such large volumes," Murphy said. "The impact to the Canadian auto industry will be a slowdown of 'pull forward' activity, as it won't make economic sense to pull as many consumers out of their vehicles early because they won't command such high prices on the used market."
Lower prices all-around
The approximate "tipping point" where Canadian exports to the U.S. would decline dramatically is a $0.85 dollar, according to Canadian Black Book.
The gain in off-lease volume in the U.S. this year is around 500,000 units, Murphy said, also pointing out that Black Book's U.S. used-car price index is down 10 percent year-over-year.
"The U.S. vehicle market is bracing for a large downward adjustment in used prices," Murphy said. "Add in a stronger Canadian dollar, driving up acquisition costs, and there will be less demand in the U.S. for Canadian used vehicles."
And eventually lower prices.
"On the positive side, Canadian used-vehicle shoppers and used vehicle dealers will be rewarded with better deals in the market compared to what they have seen over the last few years," he said.