NCM Associates launches in Canada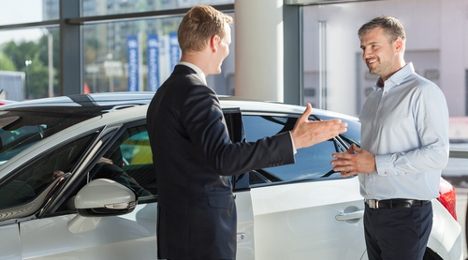 KANSAS CITY, Mo. -
NCM Associates, a popular fixture in the U.S. for its dealer 20 Groups and more, is launching in Canada.
The company offers five core services for its clients: 20 Groups, education, consulting, business intelligence and travel solutions.
And as the originator of the automotive 20 Group model in 1947, the team at NCM has had a lot of time to hone their offerings and gain experience.
To get some insight into just what the company's latest move means to Canadian dealers, Auto Remarketing Canada reached out to Trevor Robinson, NCM Associates director of retail solutions.
"We offer both traditional and dealer-internal 20 Groups, and have an exceptionally strong pre-owned consulting program and variety of pre-owned training courses," Robinson said, further explaining the company's offerings.
As for the reasoning behind entering the Canadian market, Robinson shared NCM has always had a group of Canadian dealers in the U.S. 20 Groups, showing a need for more similar offerings in Canada. In fact, the company launched its first Canadian 20 Group in 2007.
The reception was overwhelmingly positive, making way for the company's continued growth in Canada.
"Last year, thanks to our unique relationship with dealers, we began partnering with Canadian OEMs to deliver consulting services to dealers," said Robinson. "In 2016, we have expanded the number of OEMs we serve and are now offering services to individual dealers."
As for why now is the "right time" to launch full-force in Canada, Robinson said it stems from a direct need, and he expects his knowledge of the Canadian market to aid in the expansion.
Before beginning his tenure at NCM Associates in February 2015, Robinson was dealer operations manager at Infiniti Motor Co., managing the overall performance of the brand in Western Canada; he previously served in Canadian retail operations and product development for Harley-Davidson Motor Co.
"As someone who came from the Canadian market, I understand the need for the services NCM provides. Dealer and OEM clients are requesting more in-depth operations analysis and educational support," Robinson explained. "And while NCM has served Canadian dealers since 2007, we're better positioned to serve our neighbors today, given my direct market knowledge and NCM's proven operations expertise."
The company's success thus far in Canada has been due mostly to referrals from its current clients. And NCM Associates will be making its first industry conference appearance in Canada at the upcoming Auto Remarketing Canada Conference, scheduled for April 4-5 at the Westin Harbour Castle in Toronto.
Robinson said one of his favorite questions to answer is, "Why NCM?"
In his opinion, the "why" lies in the unique value the company offers OEMs and dealers.
"NCM has the most and longest running 20 Groups in the industry — we created the model in 1947 and continue to offer the widest variety of 20 Groups in North America," he said.
Supporting the NCM 20 Groups are the company's moderators and consultants, as well as its industry-recognized composites.
"The NCM composite is unique in our ability to provide customized analytics that are created in-house. We never outsource our clients' confidential data. We don't require a contract; we believe that our clients choose NCM because they want to, not because they have to. Our moderators and consultants really make a difference," Robinson shared.
The company touts a 30-member team, and the staff members each have a minimum of 15 years of industry experience, and many have owned dealerships themselves.
As part of the NCM Institute, an educational resource for automotive management teams, instructors provide classroom, in-dealership and virtual automotive training to all levels of management across all departments.
"Whether you're in a 20 Group, engaged in consulting or attending a course, you just can't get better data or support than what's offered through NCM," Robinson said.