Nearly half of Albertan used cars sold without proper condition disclosure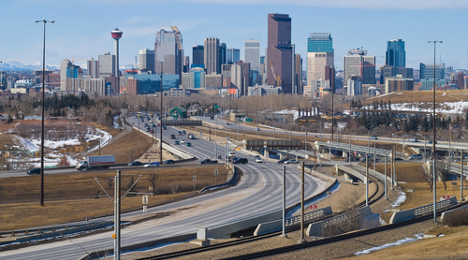 LONDON, Ontario -
As CarProof continues its province-to-province campaign to disclose the lesser-known details of used-vehicles sold in Canada, some disturbing statistics come out of Alberta.
According to the company, nearly half of all used-car transactions in Alberta occur without proper disclosures. On top of that, roughly 20 percent of used vehicles listed online for sale in Alberta have an unfixed safety recall.
To put those numbers in perspective, CarProof says the number of vehicles on the road in Alberta operating with an unfixed manufacturer-initiated safety recall is close to half a million. Looking at vehicles sold, the company says that approximately 200,000 used vehicles sold annually by Albertans are sold without proper disclosure of the vehicle's accident history.
"The number of unsafe vehicles on the roads and listed for sale in Alberta is alarming," said Ed Woiteshek, president and chief executive officer at CarProof. "It's a public safety issue and, as Canada's gold standard in used car information, we are in a unique position to help do something about it.
"It's clear the current system to notify consumers of recalls is broken," he continued. "We hope giving away free CARPROOF reports will help be part of the solution to make our roads safer."
These results follow the company's announcement last month for Manitoba, which found that one in 10 vehicles registered in the province had open safety recalls.
In a recent correspondence with Auto Remarketing Canada, John Bachinski, the executive director of the Alberta Motor Vehicle Industry Council, laid out the guidelines provided to dealers in his province.
"In Alberta we require shoppers to be presented with a current and complete mechanical fitness assessment prior to buying or leasing a used vehicle," Bachinski said. "We recommend potential buyers get used vehicles independently inspected and research the vehicle history before entering in to a purchase contract. The buyer may also want to check with the manufacturer to see if there are any outstanding warranty repairs."
For more information on AMVIC and its regulations, visit its site here.