New app from Volvo Canada allows for remote service appointment pickup & drop-off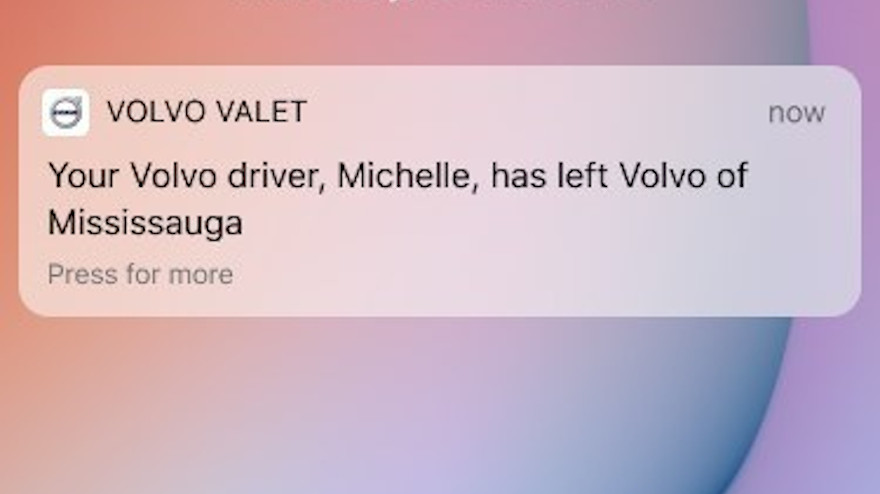 RICHMOND HILL, Ontario -
Volvo Cars Canada said Monday it has launched an app-based pickup and drop-off service that allows Canadians to have their vehicles serviced and not leave their home or office.
Through Volvo Valet, which is available on iOS and Android smartphone devices, vehicle owners can schedule a service appointment with a participating retailer, who will send an employee to pick up the vehicle for service.
The handoff is done in a socially distanced manner, the company said. Vehicle owners are notified when the car makes it to the dealership and then notified again when the service is done.
The company compared Volvo Valet to ride-hailing apps, in that the vehicle owner can see the location of the driver and an estimated time of arrival.
"Safety has always been a top priority for Volvo, and that will never change," said Matt Girgis, managing director, Volvo Cars Canada. "What will change is the technologies we employ to improve the customer experience. Volvo Valet is one way we are working to service our valued customers, safely and conveniently."
Girgis added: "Our Canadian Retailer network is dedicated to providing essential services to our Volvo Family. With Volvo Valet, our customers don't need to slow down or pause on what's important in their lives. The app offers our customers exclusive access to a transparent maintenance process to help make their lives less complicated, more comfortable, and safer."
Volvo has been piloting the service for several months with select dealers and has been expanding its availability amid COVID-19.
Its in-house technology allows the process to be "premium, safe, transparent, and only between Volvo Cars, its retailers and drivers," the company said.