New Audi Canada used manager aims to 'support dealers'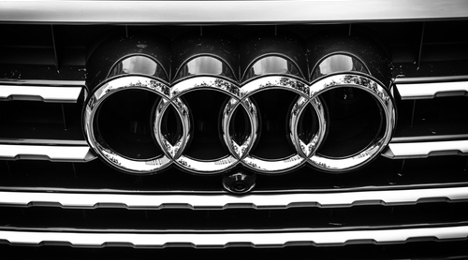 AJAX, Ontario -
Audi Canada has a new manager for its used-car operations.
Taking on the role of manager, used cars for the automaker is Mike Brennan.
This move comes as Elankum Vairavanathan, manager of incentives planning and CPO sales at Audi Canada, transitions into his new role of manager of sales, planning and distribution.
Auto Remarketing Canada caught up with Brennan to get some insight into the used-car leader's plans for his new role.
Brennan said he began his career in the auto industry in 1988 and "never looked back."
"I have held many different positions and worked in almost all departments," he said. "Over the years I have been lucky enough to work for many talented people and dealers and dealer managers. What I bring to the table is the accumulation of that experience and a desire to continue to learn from others."
Brennan joined Audi Canada back in 2007, and has held a variety of positions since then, including time as an area general manager for Toronto, and most recently as manager, sales planning and distribution.
Prior to his time at Audi, Brennan also held used-car focused positions at Subaru Canada and BMW Group Canada.
When asked what his main responsibilities and primary focus will be in his new role, Brennan said, "To continue to support our dealer network with their efforts in securing off-lease volumes and remarketing them at the retail level as well as building brand value for Audi Certified in the marketplace."
Brennan also shared he intends to help dealers convey the value of CPO to potential certified customers through national advertising campaigns.
He expects these "will continue to build the value story behind the certified brand."
"We will ensure our dealer network has the support they need to relay this value story on the showroom floor and in the online world," he added.
Brennan comes into the used-car focused role as certified sales for the automaker are booming.
Audi Canada experienced a 17-percent year-over-year CPO sales spike in 2015. The automaker sold 6,625 CPO vehicles in 2015, which was up from 2014's sales of 5,678. Audi Canada CPO management shared 2015 was a record year for the program.
For Audi Canada, its CPO program works to help dealers secure repeat, loyal customers. In fact, this is the one of the primary reasons to sell a vehicle as a CPO unit, according to Brennen.
"Through the inspection and reconditioning process, combined with a two-year CPO warranty and market competitive financing thru Audi Finance, we are providing real value to our customers," he said. "It is through the ownership period where this value is realized and the opportunity to earn a loyal customer is optimized."
And for many luxury brands, including Audi, the certified program acts as a way into the brand for those customers who can't afford to buy new.
"A certified pre-owned vehicle is a great ownership opportunity for those who choose not to purchase/lease a new vehicle," said Brennan. "With our certified program, only available through an authorized Audi dealership, we can offer the same peace of mind that comes from a new Audi."
As for what the new used operations manager is most excited about in his new role, it revolves around working with Audi Canada dealers and new and pre-owned managers to assist their efforts.
"They really do all the heavy lifting and anything we can do, whether through financing offers, marketing materials, point of sale materials, etc. is both exciting and rewarding," he concluded.