New Diminished Value Product For F&I and Service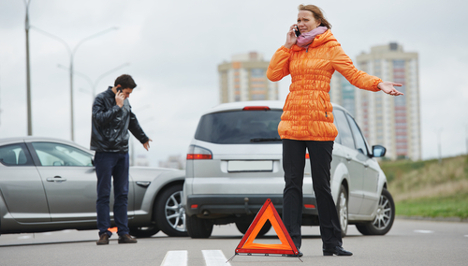 TORONTO -
A new offering for the F&I department and service department that will help generate more revenue and potentially more used supply is about to hit the market.
MyCarIsWorthLess.com — an online diminished value calculator — is launching its Diminished Value Protection Plan, a prepaid membership based service that helps eligible members recoup their diminished value after an auto accident.
Memberships will be sold through auto dealerships alongside rust protection, gap and other F&I products when purchasing or leasing a new or used vehicle or can also be sold by service departments at any time prior to an accident.
Members also receive a coupon if they trade the vehicle back in at the selling dealer as a dealer retention bonus, a potential boon for both dealers and consumers.
Auto Remarketing Canada chatted with MyCarsWorthLess President, Viraf Baliwalla to get a handle on what this new offering means for dealers closing a deal or servicing a customer.
But first, let's get to the root of the diminished value problem.
An 'Easy Sell'
Baliwalla contends the new product, set to hit the Canadian market by November, will be an "easy sell" for dealers based on the breadth of the issue. The program will also be launching shortly in the U.S., as well.
Diminished value, Baliwalla explained, works like this: If you have an accident and the vehicle is repaired to industry standards properly, then that claim goes on your vehicle history report.
And automatically, that vehicle has lost value on the open market just because of the perception that the unit is not as good as a claim-free vehicles.
"All that loss is diminished value, when you are an innocent party," Baliwalla said.
Though every driver in North America must have liability insurance, and that insurance is supposed to cover drivers for that diminished loss, Baliwalla says that is often not the case.
"It is an unregulated industry except for in the state of Georgia. And so in Georgia, regardless of whose faults it is, insurance companies have to pay diminished value. However, everywhere else in North America, because it isn't regulated, the insurance company will pay out because of legalities, but you have to take them to court to get it," he explained.
Consequently, in Canada, people lose $1.2 billion in diminished value, and in the U.S., that number is more than $12 billion, according to MyCarIsWorthLess.com.
Since most people will not go the extra effort to take the insurance companies to court, many choose to take the losses.
But with the new diminished value protection program, dealers can offer customers insurance that in the case of a claim through which they are not at fault, the team at MyCarIsWorthless will take care of the process for them.
In fact, this very situation acted as fuel for the new programs development.
As a result of the success of the company's online diminished value calculator and credibility in the insurance industry as well as the car business, a few years ago, Baliwalla was called as an expert witness for a diminished value case. Though he managed to success in recovering diminished value for the plaintive, the court costs nullified the win.
"We saw a definite need out there in the marketplace for consumers who are incurring diminished value not as a result of their fault, but not having any reasonable way of being able to get it," Baliwalla said.
Consequently, the protection plan was launched as a membership-based service. Once a customers purchases the insurances from a dealer, MyCarIsWorthless will do all the leg work to recoup any incurred diminished value, and the company guarantees to be able to recoup 80 percent of the value within 60 days without the customer going to court or the company will buy out the rights for recovery for that 80 percent.
The pricing structure is based on the term of the membership — one to five years — and the value of the vehicle is also considered on the sliding pay scale plan.
"Through our website we have a portal that dealers will be able to sign into and can punch in the value of the vehicle, and it brings up the entire array of different price structures, and then they can show that to the customer, and the customer can choose any one they want and whichever one is affordable," Baliwalla explained.
A Boon For Both F&I and Service
Baliwalla asserts this has the potential to be one of the most useful of all F&I products, based in part on the likelihood of the events being covered.
"The likelihood you are going to have rust corrosion in the next five years of owning that vehicle is actually miniscule. The chances of you requiring an extended warranty is pretty slim, as well," said Baliwalla. "A lot of those types of products are not being received well by consumers, and dealerships have lost a lot of that business opportunity."
"What this offers is covering something that has a very high likelihood of happening, such as getting in some kind of accident that is not your fault over the next five years," Baliwalla said.
The exec pointed out F&I departments often run into roadblocks because customers prefer to take their chances rather than pay for something that covers an unlikely event.
"Well, many people have had an accident before and run into this diminished value scenario, and for especially those that have, they will think, 'Hey I lost value the first time, I need to have that level of protection,'" Baliwalla said.
So this is something that will probably claimed, he contends, and if not, there are elements of the program that will help make it an easy sell and create dealer retention, as well.
Though the company sees the product as an F&I offering, it can also be utilized in the service department, a key cog to creating loyal customers.
"There are going to be a lot more people coming in that need body work or require an oil change, than there are customers coming into buy cars," Bailwalla said. "Each of those departments (F&I and service) can be a revenue generator for themselves."
Members also receive a coupon if they trade the vehicle back in at the selling dealer as a dealer retention bonus, which may serve to ramp up used supply at participating dealerships.
Why the coupon? Baliwalla explained there are two levels of diminished value.
One, is the normal retail diminished value which pertains to resale value. That's what the courts will allocate.
However, dealers don't provide a retail price for trade-ins; they provide a wholesale price.
So, customers will most likely incur a little bit more diminished value loss if they choose to trade the vehicle in on a wholesale basis as opposed to retail.
"So we offer this extra incentive as a coupon, so if you trade it back in over here, we will help cover some of that difference, as well, so it makes a very good reason for that customer to come back to dealerships," Baliwalla said.
Dealers have been responding well to the product, Baliwalla said, and are looking forward to the roll out.
"The feedback we have gotten has been quite positive. Everyone likes the idea, and they are all looking for ways to generate some extra cash at the dealership level," Baliwalla said. "We have almost completed getting the insurance underwriting here in place in Canada. We should be out there selling it in a week to two weeks."