New Hyundai Canada Leader Takes the Reins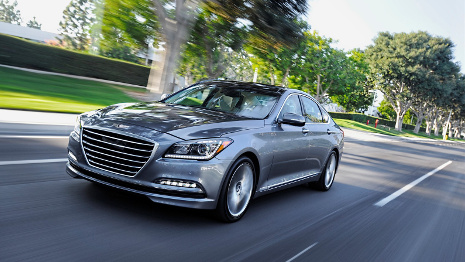 MARKHAM, Ontario -
Donald Romano takes the reins at Hyundai Auto Canada Corp. today as its new president and chief executive officer.
The former chief operating officer is replacing Steve Kelleher in the leadership position, who elected to retire at the end of April after 28 years with the company.
Romano revealed today some of his plans for the company, noting he hopes to "help take the business to the next level"
"In Canada and around the world, Hyundai is a brand with limitless possibilities," said Romano. "Hyundai has established its position as an industry leader by developing world-class products with a reputation for quality, fuel efficiency, premium features customers actually use, and great design. Under Mr. Kelleher's guidance, Hyundai grew into one of Canada's largest and most successful automotive companies. My task, and my opportunity, is to help take the business to the next level."
In terms of how the company may evolve under his leadership, Romano pointed to the all-new Genesis premium sedan and Sonata intermediate sedan as examples.
"Both the Genesis and Sonata showcase our new, more refined and sophisticated design, which is truly representative of what's to come from us. We're focused on elevating the complete Hyundai experience," he said. "From the first advertisement a customer sees, to our website, to shopping at a Hyundai dealership, to purchase and the entire vehicle ownership experience, every customer touch point will be elevated to new heights. We're committed to leading the industry in customer service by exceeding their expectations."
The Genesis will go on sale at Hyundai dealers this spring while the Sonata will arrive in the summer.
Romano joined the company on Jan. 6, with more than 29 years of automotive experience positions in Canada, the United States, and overseas representing the Nissan, Mazda and Toyota brands.
Romano was president of Mazda Canada from 2006 to 2012.
In 2010 his responsibilities at Mazda expanded to include chief marketing officer and guide the company's marketing activities across North America.
For more information on Kelleher's tenure at Hyundai Auto Canada, see the following Auto Remarketing Canada story:
Hyundai Auto Canada Leader to Retire