New inventory management player aims to automate VDPs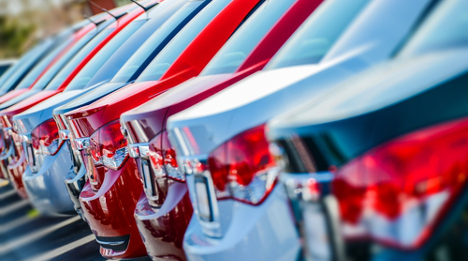 KELOWNA, British Columbia -
One word sums it up for the team at AIM Experts, a new inventory management company that arrived on the scene in 2014: automation.
Rick Balkan, president of the company that features a Web portal designed to simply online inventory listings for dealers, described the offering like this: "We have built a system that is set it and forget it for the dealer, other than taking the pictures."
And Balkan is no stranger to buying and selling cars. He has been in the car business for 27 years, some of which were spent managing stores within Canada's Wheaton Automotive Group. Then, Balkan launched a vehicle export company that moved 25,000 vehicles into the U.S. over the course of 10 years. And now, Balkan has turned to inventory management.
Interestingly, AIM Experts was born out of another project of Balkan's, called newcarselloff.com, which is designed to help dealers promote inventory slow to move off the lot.
Though the site had trouble competing with bigger companies, such as AutoTrader, Balkan said, "One of the dealers using it said although the website wasn't really working for him, he really liked the tools we had developed for it, especially the ones that helped automate the dealer's listings."
This served as the "aha" moment in the company, and the team realized the value was in their software.
Then AIM (advanced inventory management) was born, and since marketing began last October, the company has gained over 200 clients across Canada, as well as one dealer in Montana.
"Our calling card for dealers is to simplify the process of getting inventory online and to make it consistent on all portals that they advertise with," Balkan said.
Automating the VDP
These days, shoppers are turning more and more to the Web for vehicle research, and making stand-out VDPs is a must for dealerships. But, of course, creating an engaging listing for every vehicle that enters the dealership lot can be time consuming.
Balkan said this is what he had in mind when designing the inventory management platform.
"One of the biggest issues facing dealers is the inability of websites to provide content for dealers and tools for dealers to simplify the process of getting inventory online," he said. "The client isn't going to click on a vehicle that's for retail with a stock photo and no description. They want to get further involved with that listing, and that's what our platform does; it engages the client when they look at it."
Here's how it works. The process involves going into a store's dealer management system, as well as other third-party sites, and AIM is able to extract, through its partner DMI, the inventory VINs and other relevant data. Then, it is able to start the up-fitting process for inventory.
"Our process involves doing things like photo watermarking, automatically, which is the label on top that identifies the dealership name and the phone number. We do badging icons that indicate key features of the vehicle on the picture. We automatically create comments for every vehicle that are vehicle-specific," Balkan shared.
AIM Capture, the company's mobile app available on Android and IOS, is what dealers will use on the lot to add inventory to the system. Dealers can walk up to a vehicle, scan the VIN, and then start taking pictures.
Then, these listings will syndicate anywhere the dealer wants to go, said Balkan, as the company boasts over 40 syndication partners across Canada. The dealer also has the option to take video, or send pictures to the company to create a stich video. These videos are then sent to YouTube as well as the dealership website and any other third-party site that will accommodate the media.
And when the vehicle is loading to the inventory management system, dealers are able to see what similar vehicles are selling for in their marketplace.
Comments & dynamic pricing
The company has created a library full of data to design automated vehicle-specific comments. For example, the 2015 Ford F-150 XLT has a specific data library, and automated comment content can stem from that pool. The company also will include information about that specific unit in the comment, such as the attributes of the vehicle, including options, colors, what the payment is on that vehicle, and rebates.
Both new- and used-vehicle descriptions are automatically rendered. New-vehicle listings include info such as a model overview, payments, trim information, lowest available financing rates and more.
For used vehicles, Balkan said, "There are different questions a used-vehicle shopper might want to ask and things they want to know, such as how many owners there have been, whether it's a local car, what warranty is remaining and whether there has been an accident."
To help with some of these questions, if a dealership has run a CarProof report on the used vehicle, AIM Experts has the ability to grab this information and render it into the comment itself.
Dealers also have the option link to the safety inspection of the vehicle within the comment.
"For a lot of used-vehicle buyers, this is a fairly key component of it, and it shows a lot of transparency when the dealer does this," Balkan said.
One interesting element of these automatic comments is they are dynamic, and content changes when the rebates change or when the payments change. And the dynamic pricing tool is based on days of inventory rules that the dealer sets.
"Dynamic pricing allows a vehicle to gradually discount as it ages, and as a result, make it more appealing to someone who is purely price driven when they are looking online," said Balkan. "We are also able to create model-specific rules, because not every piece of inventory is going to fit into a dealers rule, including desirable inventory or units that are hard to find."
When asked about the most important elements of a VDP, Balkan said price is crucial.
"Most people don't pay cash for a vehicle, and most people don't know what $50,000 actually costs every month," he said. "Having that physically on the description on the vehicle I think is another very important feature to convince someone to pick up the phone and pursue the vehicle."
AIM Experts also "harvests" rebates, Balkan said, an element he said is largely ignored when it comes to VDPs but can really add value and catch the interest of potential shoppers.
"Even though the rebates are available across the board, the average consumer might not understand that. So you have to show your best price right off the bat, even if you're just showcasing the manufacturer rebates," said Balkan. "that is still going to get you a leg up on your competition."
Specials & social media
You know that Specials tab on a dealership website? Hint: it's probably the only channel on the site with no content.
According to Balkan, this is one of the most underutilized areas in most dealership websites.
"Through research, we determined over 40 percent of shoppers go to the Specials tab, and most dealerships don't have anything there because it is fairly maintenance-heavy," Balkan said. "We have created a way we can automatically embed their top 10 oldest used vehicles and their used-vehicle specials, as well as their top 20 discounted new vehicles and their new-vehicle specials. And it's automatic."
Another area dealers can utilize to promote their inventory is social media, but many warn against this because vehicle postings showing up on followers' Facebook feeds every five minutes will often incite annoyance among a dealership's customer base.
Through AIM Experts, the dealer's vehicle specials are automatically added to their Facebook pages, but only interested shoppers will be privy to the information.
"What we have done here with this is we have created a tab on the page that when clicked will now show these special deals to their very best customers," said Balkan.
What's next?
As for what's next for the quickly-growing AIM Experts, the company is currently in the process of creating relationships with a few manufacturers.
"They see the value of adding content to their websites, Balkan said.
And in terms of product development, the team is working on an appraisal app that will work in conjunction with the current platform.
AIM Experts is also planning to release what it's calling "Auto 360," which will give the consumer a 360-degree view of a vehicle and allow them to focus on "hot spots."
"It's just another way to get a better look at a vehicle and engage a client more on that listing," Balkan said.