New Leader At GM Canada As Williams Retires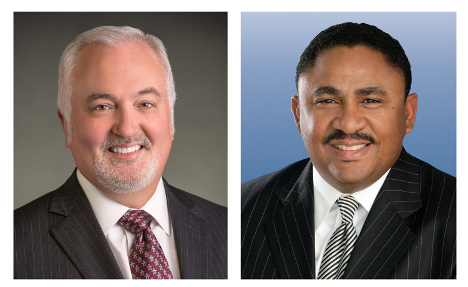 OSHAWA, Ontario -
As of the end of the year, General Motors Canada will have a new leader.
Stephen Carlisle has been named president and managing director of GM Canada. Carlisle will be succeeding Kevin Williams, who has led the company since 2010.
The automaker reported Williams, who has elected to retire, effective Dec. 31, will stay on to assist in the transition through the end of the year.
Williams is a GM veteran, having joined the company in 1983. During his tenure, he held progressively more senior roles in manufacturing, supplier quality and development, purchasing and service and parts operations in multiple locations around the globe including Canada, Mexico, Germany and the United States.
Prior to his most recent position, Williams served as vice president and general manager of service and parts operations, where he led all GM's global aftersales businesses.
He also served as president and managing director of GM de Mexico; GM North America vice president of quality and global quality process Leader; and global executive director, supplier quality, development and supplier diversity.
"I'd like to thank Kevin for his leadership and significant contributions throughout a long and distinguished career with GM," said Mary Barra, chief executive officer of GM. "In his most recent assignment, Kevin helped rebuild GM Canada after one of our most challenging periods and has established a solid foundation for growth into the future."
The new president, Carlisle, will report to Alan Batey, president of GM North America.
Carlie previously served as VP of global product planning and program management based in the U.S.
He has also worked as VP, U.S. sales operations, responsible for dealer network, retail sales support and fleet & commercial; as well as president and managing director of GM South East Asia Operations, in addition to leadership positions in Singapore and China. ,
"I'm honoured to have the opportunity to return to Canada and build on the winning foundation established by Kevin and the team over the past four years," said Carlisle. "Having worked intensely on GM's world-leading new products and technology strategies, I am excited to bring my enthusiasm and product focus to Canada. I look forward to working with our employees, dealers and other key stakeholders to continue to build an organization that puts the customer at the centre of everything we do."