New President and CEO at Kia Canada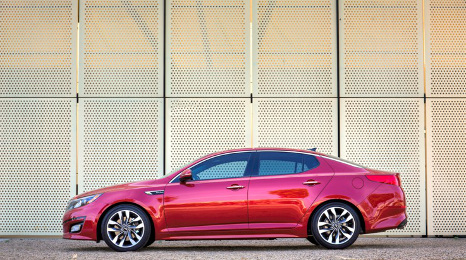 MISSISSAUGA, Ontario -
Kia Canada Inc. revealed today it has appointed a new president and chief executive officer.
Chosen for the role is Min Kun Kim, who brings over 28 years of experience to his new position, including a variety of job responsibilities within both Kia Motors Corp. and Hyundai Motor Co.
"I am excited to return to Canada for the second time in my career while also having the opportunity to lead Kia Canada in this new capacity," said Kim
"Kia Canada has made tremendous gains in the Canadian market over the last 15 years and I am looking forward assisting in further growth as we progress into the future," he continued.
And this isn't the first time Kim has worked in the Canadian market.
For more than five years, Kim served as deputy general manager at Hyundai Auto Canada in Toronto, starting in 1995.
His most recent position was with Kia Motors America in Irvine Calif., where he served as chief executive coordinator starting in July 2012.
Prior to that, Mr. Kim served as president for the Middle East and Africa Region for Kia Motors Corp. in 2012.
Additionally, Kim served as president and CEO for Kia Motors Australia in 2010, the company shared.
Kia Canada is one of the patron sponsors of the 2014 Auto Remarketing Canada conference. See here to register for the upcoming event: https://www.signup4.net/Public/ap.aspx?EID=ARC212E/.
For more information, see http://www.kia.ca/.