NextRoad brings online financing & buying solution to BC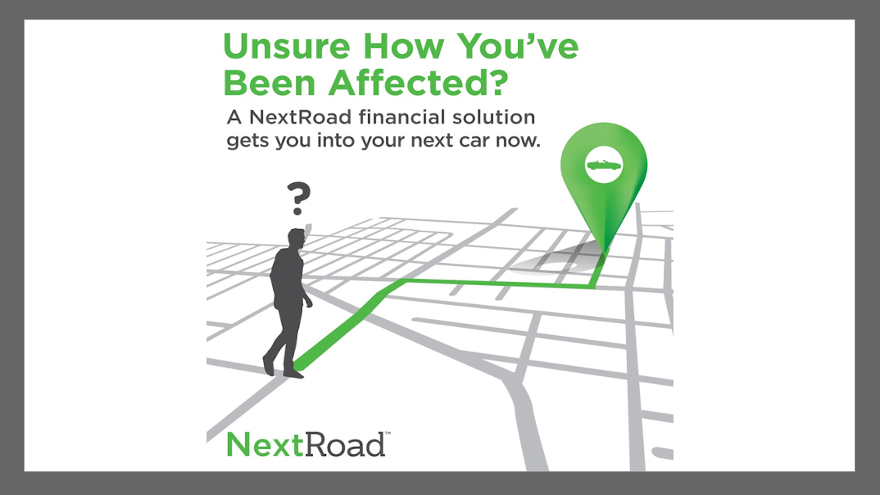 RICHMOND, British Columbia -
NextRoad wants to help potential vehicle buyers overcome what might be two of their primary obstacles to taking delivery nowadays.
The new service to purchase and finance vehicles online officially launched this week in British Columbia, as NextRoad looks to provides a transparent solution by matching individuals with quality vehicles based on financing and payments they can afford — even if they're facing credit challenges — all from the comfort and safety of home.
The NextRoad process can save vehicle buyers hours by reducing the traditional purchasing model to a few simple steps. The firm explained that there's no need to shop around from dealership to dealership or sit through in-dealership financing meetings only to potentially be denied financing due to credit issues.
NextRoad has created a seamless process with non-commissioned specialists who match buyers with the best vehicle options for them based on the optimal financing rates and payments they can afford. The process can take as little as a few hours and give buyers the option to have the vehicle delivered right to their door.
"NextRoad is the future of car buying designed for today's world where more people than ever are shopping online but may be uncertain about their credit situation due to pandemic-related job interruptions," said Brad Hansen, director of F&I and leasing.
"NextRoad empowers customers with customized payment options that suit their budget with a simple process that can be completed within just a few hours — from online search to vehicle delivery right to their door," Hansen continued in a news release.
Currently, NextRoad is available in the Greater Vancouver area only. The company plans to expand to the rest of British Columbia during the next few months.
NextRoad said its team of credit specialists can provide a customized automotive finance plan that consists of specific credit building tips and check-in dates to ensure their clients are on the "next road" to building better credit.
NextRoad is looking to assist clients with all types of personal situations from interruptions in employment and divorce to bankruptcy and credit insolvency. NextRoad also mentioned that works with a variety of lenders to find the best rates based on an individual's credit situation, vehicle preferences and the length of the loan.
NextRoad's inventory consists of hundreds of certified pre-owned vehicles from Honda, Toyota, Hyundai, Mazda, Volkswagen and more.
For more information about NextRoad, visit www.nextroad.ca.