NHTSA consent order unlikely to affect FCA's Canadian residuals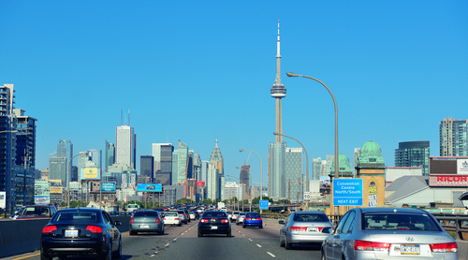 TORONTO -
Fortunately for Canadian dealers, the recent agreement between Fiat Chrysler Automobiles and the National Highway Traffic Safety Administration in the United States is not expected to have any sort of negative market impacts for the brand in Canada.
That's according to Geoff Helby, the regional director of industry solutions for the Canadian arm of ALG.
For the background on the situation in the U.S., here are the basics. On Sunday, the U.S. Transportation Secretary Anthony Foxx announced that FCA had acknowledged violations of the U.S. Motor Vehicle Safety Act's requirement to repair vehicles with safety defects.
This is in light of a public hearing on July 2 where NHTSA officials outlined problems with FCA's execution of 23 vehicle safety recalls covering more than 11 million defective vehicles. FCA later admitted to violating the Safety Act in three areas: effective and timely recall remedies, notification to vehicle owners and dealers, and notifications to NHTSA.
Via consent order issued by NHTSA, FCA agreed to offer owners of more than half a million vehicles with defective suspension parts the opportunity to sell their vehicle back to FCA. Owners of more than a million Jeep vehicles prone to fires will have the chance to trade in their vehicle in above market value or receive a financial incentive to have the vehicle repaired. To see the full requirements of the consent order, click here.
Helby provided some industry analysis for Auto Remarketing Canada, likening the situation to previous recalls and anticipating that FCA's compliance will reap favorable benefits in the market.
"With rare exceptions, recalls have historically not impacted used-market values of vehicles," Helby told Auto Remarketing Canada. "The key factor in whether the impact is negligible or negative seems to be cooperation with regulatory agencies on the part of the automaker. During the Ford Explorer rollover debacle and the Toyota unintended acceleration issue, both automakers were defiant and insisted they were not liable for any issues with their vehicles. This defiance, combined with high visibility in the mainstream media, caused a short term decline in vehicle values and brand perception.
"In all other major and minor recall campaigns, we have seen little data to suggest any negative impact," Helby continued. "Even during the massive GM recall that prevailed through much of 2014. Thus, since FCA is now being cooperative with the effort, we expect no negative impact in market performance for the brand."
According to LouAnn Gosselin, the head of communications at FCA Canada, it is not known at this time how many of the affected vehicles are in Canada or whether or not the owners of those vehicles will be presented a buy-back offer similar to the consent order in the U.S.
Gosselin emphasized that remedies for the recalls in question are available in Canada and urges consumers to make a service appointment to have them repaired.
"Safety is a paramount concern at FCA Canada," Gosselin said via email correspondence with Auto Remarketing Canada. "Today's vehicles are safer than ever. FCA Canada takes seriously the safety and satisfaction of its customers. Although the consent order announced today pertains to FCA US and NHTSA, FCA Canada is in regular communication with Transport Canada and will continue to work closely with Transport Canada officials. FCA Canada is reviewing the contents of the consent order, including the nature and population of vehicles that would potentially be affected by the order."