Nissan Canada's new director of dealer network development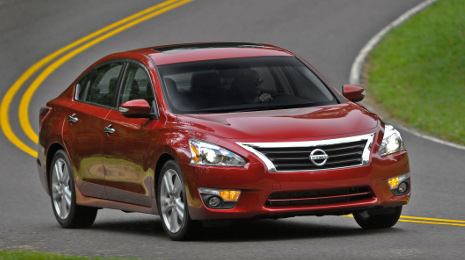 NASHVILLE, Tenn. -
As part of a series of senior management appointments the automaker has made in its North American organization, Nissan Canada will have a new director of dealer network development effective July 1.
Appointed to the position is Ken Hearn, currently regional general manager at Nissan Canada.
Hearn replaces Vincent Boerhof, who became general manager for global dealer network power in April.
Hearn will report to Nissan Canada president Joni Paiva and will be based in Mississauga, Ontario.
Nissan also revealed changes in its corporate communications, Nissan sales and marketing and Infiniti Americas, and purchasing departments, which are detailed further here.
The series of North American appointments are designed to help support growth and global performance in the last year of Nissan's "Power 88" mid-term business plan. Nissan North America plans to debut 14 new or revamped vehicles during fiscal 2016.
"These leadership appointments in key business functions will ensure Nissan is well positioned to accelerate our growth, especially with new and exciting products like TITAN and Armada," José Muñoz — executive vice president, Nissan Motor Co., Ltd. (NML) and chairman, NNA — said in a news release