Nissan, Infiniti Dealers To Have New Protection Program Option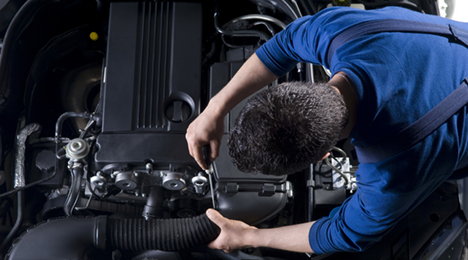 MISSISSAUGA, Ontario -
Nissan Canada Extended Services Inc. announced a new partnership this week with Safe-Guard Canada that will give dealers another warranty and protection program to offer new customers.
Protection plans administered by Safe-Guard Canada will be available to Nissan and Infiniti buyers and lessees in 219 dealer showrooms across Canada beginning in the third quarter of this year, the company said.
"We're pleased to partner with Nissan Canada Extended Services Inc. to build and offer this new level of customer care for Nissan and Infiniti buyers," said David Pryor, chief marketing officer of Safe-Guard. "Safe-Guard's products add safety, security, and peace of mind in the event their vehicles become damaged. And beyond superior coverage and protection for customers, we will help drive long-term customer retention and build Nissan and Infiniti brand advocates."
Products and Services offered will include:
Tire and rim protection: Covers the cost of tire repair or replacement in the event of damage due to a road hazard and wheel replacement when damage to the wheel prevents a seal between the tire and rim. Cosmetic coverage takes the worry out of minor scrapes when parking.

Lease-end protection: Enhances the lease experience by providing financial protection for common excess wear and use charges.

GAP: Protects the customer in the event of a total loss of the vehicle by waiving the difference in the customer's actual cash value and the balance of the finance agreement.

Paintless dent removal: Permanently removes dings and dents from vertical and horizontal surfaces of the vehicle without harming the factory finish.

Windshield Protection: Repair of front windshield due to cracks or chips caused by rocks or road debris.

Appearance protection (exterior and interior): Exterior protection to ensure the vehicles finish remains beautiful for years to come. Interior protection covers damage from everyday use and spills.

Key replacement protection: Covers the replacement of the primary vehicle key up to $800, plus $250 for replacement of additional keys on secondary key ring as well as lock-out assistance.
Safe-Guard Canada's field team will support the existing vehicle service contract and pre-paid maintenance products offered by NCESI, as well.
"The partnership between Nissan Canada Extended Services Inc. and Safe Guard Canada will strengthen our position in the Canadian market as an innovate brand. Offering cutting edge products designed to protect our most valuable asset, our customers, demonstrates our commitment to drive a leading brand competence by enhancing the ownership experience," said Geraud Lecerf, director of Nissan Finance and president of Nissan Canada Extended Services. "We are excited to get these new products launched to our Dealer network and make them available for our customers to enjoy the peace of mind and protection they offer."