Nissan, Toyota Are 2014 Fleet Favorites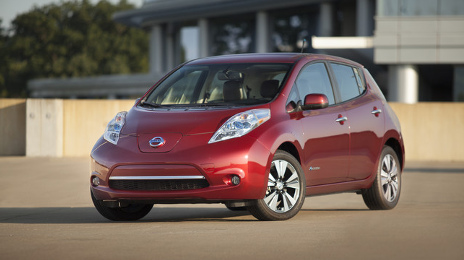 BINGHAM FARMS, Michigan -
Two Asian automakers and one of the Big 3 topped the list of the 2014 Vincentric Best Fleet Value in Canada awards.
The results of the third annual set of awards were recently announced, and Nissan and Toyota shared the top spot. Each of these brands won a total of eight Vincentric awards.
And even as General Motors recalls this year has the automaker at a rocky point crossing the mid-year line, GM followed closely behind its Asian counterparts with a total of seven award-winning fleet vehicles.
Chrysler, Mercedes-Benz and Ford were multiple-award winners, as well, taking home the titles of four best fleet value awards each. The Mercedes-Benz Sprinter was a high player this year, winning three of the heavy duty van segments.
Ford, on the other hand, showed its truck savviness with awards notched by the F-150 pickup, as well as the E-150 passenger van.
Lastly, Mitsubishi notched two awards this time around.
"With a three-year history of fleet awards in Canada, we are noticing some trends," stated David Wurster, president of Vincentric. "The Mercedes-Benz Sprinter and the Toyota hybrids have had strong performances all three years, with GM and Ford also consistently delivering numerous award winners.The Nissan line-up and Ram trucks also had a strong presence in the awards this year, which will give fleet operators a wide range of choices when using total cost of ownership to help guide their vehicle selections," he added.
Vincentric also pointed out a few factors behind the leading automakers' success this year.
First off, Nissan's success was spurred by its crossover class, according to Vincentric analysts, as well as a "strong performance" by its NV product line in the van class.
Toyota rounded up its eight awards through its comprehensive lineup in the passenger vehicles and crossover classes. This includes a few hybrid winners, as well, Vincentric pointed out — one of which is the ever-popular Toyota Prius.
GM's fleet vehicle prowess was led by its two luxury nameplates: Buick and Cadillac, which notched a total of five awards.
Dodge and Ram brands earned two awards each for Chrysler, with the Ram 2500 and 3500 pickups sweeping the heavy-duty pickup segments.
According to the company, to determine the 2014 Vincentric Best Fleet Value in Canada awards, Vincentric analyzed over 1,900 vehicle configurations in 24 different lifecycle cost scenarios, using eight cost factors including depreciation, fees and taxes, financing, fuel, insurance, maintenance, opportunity cost and repairs.
To check out the full list of 2014 Vincentric Best Fleet Value in Canada Awards, see here.