Nominate Remarketing's 40 Under 40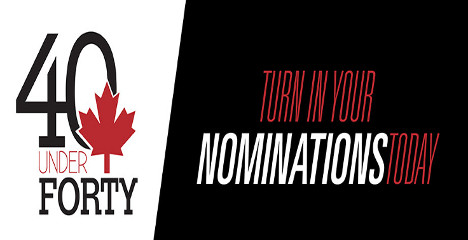 CARY, N.C. -
Auction managers, dealer principals, automotive digital marketing experts, third-party listing providers, consignors, transportation providers, automaker execs, bankers, lenders.
What do all these professionals have in common? They make the "remarketing world" go round.
Without all these players — and more — the automotive remarketing industry wouldn't have turned into the massive, successful market it is today.
And as the industry continues to grow at a rapid rate as used supply is set to start expanding this year for the first time since the 2008 economic downturn, more and more young leaders are rising up within the remarketing ranks.
That is why Auto Remarketing Canada chose 2015 to launch "Remarketing's 40 Under 40."
Do you know of an exceptional young dealer who has yet to hit the big 40? Have you been working with an impressive entrepreneur and founder of an automotive digital marketing start-up? Have you been impressed with second-generation auction GMs?
The deadline for nominations is Monday, March 2.
Note: If you have already made a nomination, we apologize for any inconvenience but request that you resend your nomination. We experienced technical difficulties but have addressed the situation.
All nominees will be recognized during a ceremony at the upcoming Auto Remarketing Canada Conference, presented by CarProof, in Toronto at the Westin Harbour Castle, April 20-21.
If you have any questions, feel free to reach out to Auto Remarketing Canada editor Sarah Rubenoff at srubenoff@autoremarketing.com or (919) 674-6020.