NSADA, Reynolds focused on F&I doc standardization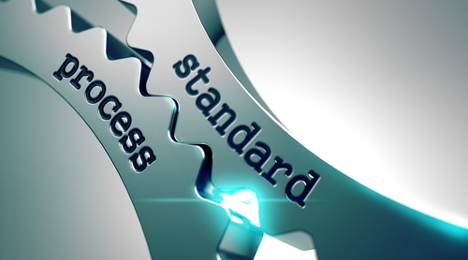 MISSISSAUGA, Ontario -
It was announced last week that Reynolds and Reynolds is partnering with the Nova Scotia Automobile Dealers Association (NSADA) to develop new F&I forms in an effort to help dealers simplify and smooth F&I transactions.
As part of the partnership, Reynolds Document Services has worked up three new F&I documents, including a vehicle purchase agreement, a trade-in vehicle information statement and a used-vehicle disclosure statement.
The company and NSADA explained the new documents were designed in an effort to help new car and truck dealers in Nova Scotia more effectively handle F&I transactions.
To get insight into just how these new forms will help dealer F&I efficiency, Auto Remarketing Canada reached out to Reynolds and Reynolds to get the details.
But first, a bit about how the partnership came about.
NSADA took the initiative to create standardized F&I forms and reached out to Reynolds Document Services based on the company's long-standing working relationship with the association, Reynolds director of corporate communications Tom Schwartz told Auto Remarketing Canada.
Reynolds Document Services, which has been in the Canadian market since the early 1960s, is also well-known for its work with F&I documents, particularly privacy language and statements around disclosure.
One of the company's core strengths, Schwartz said, is in developing forms that help dealers improve and standardize their processes — primarily in F&I and Service.
"This was very much a partnership in creating the forms and launching this project," said Schwartz. "The three new forms are created to work in tandem."
This move is really all about standardization. In the past, dealers may have been using best practices individually in F&I, Schwartz pointed out, but each store likely would have been using different forms or processes.
These discrepancies lead to consumers having slightly different F&I experiences depending upon which dealership they visited.
"The NSADA initiative helps standardize the process for all dealers across Nova Scotia and takes a proactive role on including disclosure language," said Schwartz.
Reynolds management also explained that standardized forms will help F&I managers, serving to provide a consistent, repeatable process to improve efficiency, as well as helping deliver a more consistent and predictable F&I experience for shoppers.
"The F&I standardization can help make the process smoother at the dealership. The F&I manager isn't searching for forms or having to re-create a process from scratch each time," Schwartz said.
And extra disclosures don't just help protect consumers; they work as joint protection for dealers, as well.
In the new Used Vehicle Disclosure Statement, dealers will be asked to confirm items such as whether the vehicle was used as a fleet vehicle or rental; it's repair history; or if it's been imported from the U.S.; and so on, increasing transparency and protecting the store should a problem arise down the road with that vehicle and owner.
"Disclosure statements help protect the dealer's business so that employees have followed the correct processes and disclosed what they are expected to disclose," Schwartz said.
The Trade-in Vehicle Information Sheet includes information from the consumer such as whether there is an outstanding lien on the trade-in vehicle; whether the vehicle has ever sustained flood damage; a list of repairs and defects in equipment or accessories; and so on, the company shared.
Lastly, the new Vehicle Purchase Agreement includes additional signature blocks to confirm that the privacy notice has been received and read, again helping to protect both dealer and buyer.
"Overall, the NSADA initiative with standardized forms helps create a consistent F&I process and experience across dealerships," Schwartz said. "This can lead to more efficiency in the F&I office, more transparency in the experience for the buyer and seller, and a more consistent expectation and experience for consumers."