OMVIC launches all-in price advertising consumer awareness campaign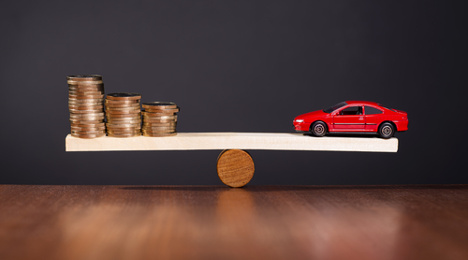 TORONTO -
The Ontario Motor Vehicle Industry Council announced it recently launched a province-wide multi-media campaign to increase awareness of all-in price advertising.
OMVIC said it started the campaign following research the council conducted that showed some Ontario car dealers continue to add additional fees to their advertised prices — though it is illegal and disadvantages law abiding dealerships.
"Since 2010 car-buyers have had right to all-in price advertising", OMVIC director of communications and education Terry O'Keefe said in a news release. "That means dealers must include all fees, except HST and licensing, in any advertised vehicle price."
The council said when dealers don't include all fees it is unfair to car-buyers and non-compliant dealers get an unfair edge over dealers who advertise prices which include all fees and charges.
"If consumers know they have a right to all-in price advertising, they are able to protect themselves should they encounter non-compliant advertising," OMVIC said.
The Ontario-wide campaign has used television, radio, online, billboard/transit and social media advertising to inform car buyers about advertising pricing.
OMVIC's awareness initiative includes a TV commercial directed at consumers that says, "Buying a car? The fun is back! Ontario made all-in price advertising the law for Ontario car dealers — no more hidden fees. All-in price advertising: it's your right!"
The campaign's 15-second TV commercial along with a 36-second radio message is currently available on Youtube.
Below are examples of fees or charges that dealers must include in an advertised price, according to OMVIC.
Freight
PDI-PDE (pre-delivery inspection/expense)
Administration (Admin) fee(s)
Government levies (air tax, etc.)
Safety and e-test (unless the ad contains a mandated "Unfit Vehicle" or "As-Is Vehicle" statement)
For more information on all-in price advertising, visit OMVIC's website.