OMVIC Revokes Toronto Dealer License, Fines Salesperson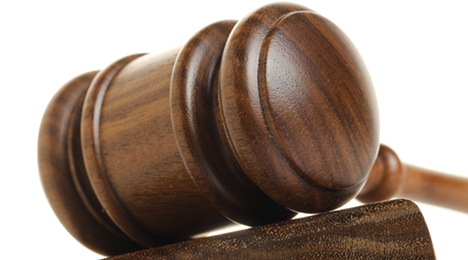 TORONTO -
The Ontario Motor Vehicle Industry Council announced this week it has revoked a Toronto dealer's license and fined an associated salesperson.
The dealership, 1716114 Ontario Ltd. operating as Your Car Auto Finance (YCAF) and its sole officer and director, Derek Booth, have had their licenses revoked.
The ruling came after OMVIC issued a Proposal to Revoke Registration and the dealer abandoned its appeal, the regulatory organization reported.
And in a related discipline proceeding, Scott Edwards, a former salesperson at YCAF, was found in breach of OMVIC's Code of Ethics and fined $12,500.
In its Proposal, OMVIC alleged YCAF and Booth "failed, in a timely manner, to remove liens from vehicles traded-in."
As a result, consumers were making unnecessary payments or receiving unwarranted enquiries/demands from financial institutions.
In one specific example, OMVIC alleged the dealership sold a vehicle and did not discharge an existing lien.
The report stated OMVIC also alleged the dealer provided bills of sale with odometer readings that were often lower than the readings shown on other documents in the dealer's possession and on other historical odometer records.
The regulator also alleged financial terms and sale prices for the vehicles provided on some customers' bills of sale differed from those in the dealer's records.
"Our inspection and subsequent follow-up uncovered a business model we believe was heavily weighted towards soliciting business from financially disadvantaged consumers who were deceived regarding vehicle history and financing issues. Many of these consumers were from First Nations reserves in remote Ontario, Quebec, Manitoba, New Brunswick and Nova Scotia communities," explained Laura Halbert, OMVIC director of compliance. "In speaking to some of these consumers it was clear they never saw their vehicles in advance of delivery and most didn't immediately scrutinize the documentation."
Edwards was fined as he was involved in many of the transactions OMVIC investigated.
In an Agreed Statement of Facts before OMVIC's Discipline Committee, Edwards admitted breaching OMVIC's Code of Ethics, and acknowledged his failure to meet legal duties, including his professional obligation to prevent errors, misrepresentations, fraud and unethical practices, OMVIC reported.
Edwards was also ordered to complete the OMVIC Certification Course. He is currently employed at an unrelated GTA dealership.
OMVIC is currently aware of one consumer victim who purchased a vehicle with an undischarged lien from Booth.
"We have successfully worked with the finance company on the consumer's behalf to resolve that problem," explained Halbert.
The issue of liens can be problematic for dealers and consumers. CarProof reported just last year that 37 percent of all vehicles on the road in Canada have a current lien.
Liens present an interesting issue for both dealers and consumers as they represent the right of a lender to keep possession of the vehicle belonging to another person until a debt owed by that person is paid in full.