OMVIC Tackles Disclosure In Light of Massive Recalls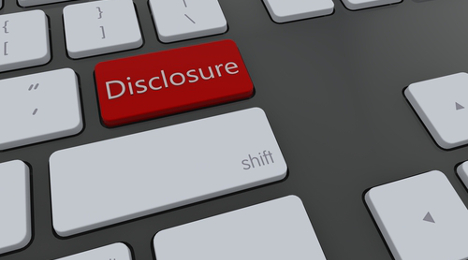 TORONTO -
In light of the past two years of overwhelming vehicle recall numbers, the Ontario Motor Vehicle Industry Council has released a bulletin encouraging dealers to take heed of disclosure laws.
The organization will also be holding a free webinar discussing the issue this Thursday.
With the recent Canadian recall of 1.2 million vehicles and the U.S. National Highway Traffic Safety Administration (NHTSA) expanded recall of 34 million vehicles with defective Takata airbags, the issue of defective vehicles has rarely been more top-of-mind for the automotive industry.
OMVIC management reminded dealers in the bulletin that they are required to disclose in writing any material facts about a vehicle's past-use, history or condition to a purchaser or lessee.
And though dealers still can sell a vehicles with an outstanding recall unless a "stop sale" or "stop driving" order applies, recalls related to serious issues of vehicle safety fall under the aforementioned disclosure umbrella.
OMVIC said dealers should disclose outstanding recalls related to serious issues of vehicle safety on the bill of sale.
So, who decides if a recall is material and should be disclosed?
"While the answer to this question could ultimately rest with the courts, OMVIC's position is that if the manufacturer deems the problem serious enough to issue a safety recall, that problem is likely to be a material fact to a consumer," OMVIC management reported.
The bottom line: though dealers may sell vehicles with outstanding recalls, OMVIC management said, "Dealers must use due diligence to identify outstanding safety recalls utilizing readily available resources.
"Outstanding recalls for serious safety issues are material facts that, where possible, should be disclosed in writing on the bill of sale or lease contract," the organization reported. "Dealers should recommend in writing on the bill of sale that the customer register their vehicle with the manufacturer as soon as possible after the purchase to ensure outstanding recalls, and future ones, will be brought to their attention."
Upcoming Disclosure Webinar
For OMVIC registered dealers who want to make sure to have all their bases covered in regards to recall disclosure, OMVIC will be holding a free webinar Thursday at 10:30 a.m.
The webinar will be presented by senior OMVIC education/inspection staff, as well as guest Bob Pierce, director of member services for the Used Car Dealers Association and instructor of the OMVIC Certification Course.
The webinar will cover the following topics:
Written disclosures related to a vehicle's previous use, history and condition
Material fact – what is it?
Wholesale contracts – what do you have to tell another dealer about a vehicle's history or past-use?
Trade-ins
Consumer cancellation rights
Participants will have also an opportunity to have questions answered. Space is limited to the first 500 participants that log in. Dealers can register here.
And for dealers looking to learn more about current recalls, OMVIC offered the following suggestions:
Dealers are encouraged to visit the vehicle manufacturer's website — many, though not all, make VIN specific recall searches available (partial list here).
Dealers may also phone the manufacturer to determine the existence of outstanding recalls. A list of phone numbers is provided by Transport Canada here.
While it doesn't allow for VIN specific searches (only by make/model/year), Transport Canada provides its online Road Safety Database.
NHTSA in the U.S. also has a searchable database of U.S. issued recalls.