OMVIC Warns Dealers $9,998 Car Ads Can Be 'Misleading'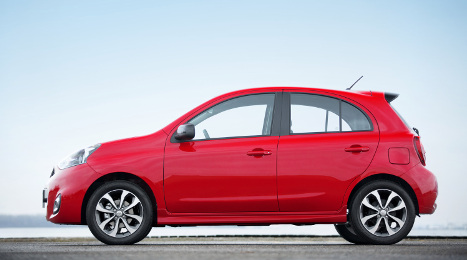 TORONTO -
Concern that advertisements for new cars under $10,000 may be misleading for consumers prompted The Ontario Motor Vehicle Industry Council — which enforces the province's Motor Vehicle Dealer Act and Regulations — to issue an open letter to Ontario's dealers last week.
The crux of the issue: dealers should be careful about reusing OEM advertisements without altering for additional fees.
Recently, many manufacturer ads have popped up promoting a number of new models with MSRPs below $10,000 before freight and pre-delivery inspection, such as the 2015 Nissan Micra.
The manufacturer may be able to advertise a vehicle for the attractive price of $9,998, but OMVIC cautions when dealers use the same manufacturer advertising without revising, the only additional fees that can be added are HST and the actual cost of licensing that buyer.
And the ad must state that licensing and HST are additional costs.
"This is not an all-in price. Dealers who use manufacturer's ad templates without making the necessary revisions to ensure compliance do so at their own peril," the regulator said in the open letter released last week.
Of course, manufacturers are not subject to the same advertising guidelines, as they are not regulated by OMVIC.
Though a new car for under $10,000 may draw the attention of a potential shopper, OMVIC cautions these advertisements are misleading if fees such as fuel and tire stewardship fees, admin fees, and more push the price beyond the $10K mark.
OMVIC shared that dealers who have violated the all-in price requirements should expect to receive a Notice of Complaint.
They could also be slapped with the following fines and disciplinary actions:
$25,000 fine for breaching the Code of Ethics (discipline hearing)
$250,00 fine for a corporation (for breaching the MVDA)
$50,000 fine and/or jail time for an individual (for breaching the MVDA)
Issuance of a proposal to revoke registration
Dealers who need more information can contact OMVIC's Business Standards Team at Marketing_Standards@omvic.on.ca.