OMVIC Warns Dealers Against Supplying Curbsiders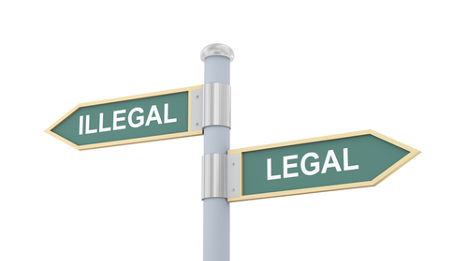 TORONTO -
Curbsiding — something you don't have to worry about as a licensed dealer? Wrong.
The Ontario Motor Vehicle Industry Council recently issued a bulletin that warns dealers against supplying curbsiders, because you may be held accountable.
Take this situation for example:
A London, Ontario, dealer was recently convicted of supplying vehicles to a curbsider. The dealer — Waldemar Krzynowek, owner and proprietor of Val Car Sales and Service — was found to be in violation of section 4 (4) of the Motor Vehicle Dealers Act (MVDA).
The section states, "A motor vehicle dealer shall not supply motor vehicles to another motor vehicle dealer for the purpose of trading in motor vehicles unless the other motor vehicle dealer is registered in that capacity."
Krzynowek was fined $7,500 for supplying a 2006 Acura to an alleged curbsider. And the dealer was fined another $1,500 for failing to ensure a purchased received a copy of the contract.
OMVIC reported the Acura had previous accident damage exceeding $35,000. Often, curbsiders will resell the unit without disclosing accident history.
The alleged curbsiders in the case, Grzegorz and Ryszard Kowalski, were also charged and are currently before the courts, OMVIC pointed out.
Though it is easy to assume curbsiding only posed a direct threat to consumers, it is evident the practice impacts the industry as a whole.
In an effort to aid licensed dealers, the OMVIC bulletin included a list of ways to avoid selling to curbsider, which includes:
Registering all vehicles in the buyer's name
Curbsiders commonly won't register vehicles in their names. They may offer to do the transfer themselves but will keep the vehicle in the selling dealer's name until it's sold to an unsuspecting buyer. Ensure all vehicles sold are registered in the name of the buyer before the vehicle is released.

Verify that dealer is registered with OMVIC
If a buyer claims to be from another dealer or wholesaler, verify their registration on OMVIC's website or ask to see their OMVIC licence. By law, they must present it to anyone asking to see it. If they can't produce one, don't conduct business with them and report them to OMVIC.

Regularly review Garage Register
Conduct periodic checks of the Garage Register. Does the same name appear numerous times? Can it be explained? Be vigilant.
The Used Car Dealers Association of Ontario also touched on this topic in its latest Front Line newsletter. The UCDA offers their own list of red flags that should alert dealers they might be about to sell to a curbsider.
According to the UCDA, obvious indicators are buyers who:
Do not want you to register the vehicle into their name, but prefer to just take the permit (ownership) from you
Want to deal in cash, "off the books" with little or no paperwork
Will appear more knowledgeable about the buying process than most ordinary consumers
Have no intention to plate the vehicle
Will own the vehicle for a very short time during which they will sell or flip it
Come back for more cars on a regular basis or buy multiple cars all at once