OMVIC Warns Industry Curbsiders Are Changing Their Tactics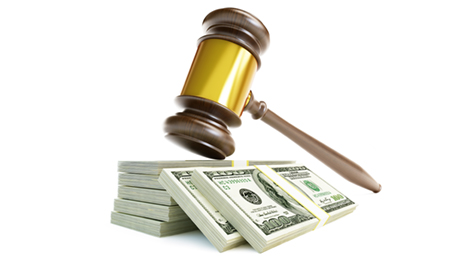 TORONTO -
The Ontario Motor Vehicle Industry Council is warning consumers and the industry about a new trend among unlicensed dealers — also known as curbsiders. Though traditionally these dealers have targeted customers with smaller pocketbooks with the promise of inexpensive vehicles, now it seems they are changing their tactics.
OMVIC warned the industry to be wary of "illegal online sellers and fake out-of-province sellers" offering high-end cars, SUVs and trucks.
Commenting on the trend, OMVIC manager of communications and education Terry O'Keefe, said, "This represents a change in strategy by curbsiders and fraudsters.
"Curbsiders, unlicensed dealers who usually pose as private sellers, used to target buyers of inexpensive reliable economy vehicles. Now, we're seeing a shift towards newer and high-end vehicles such as Mercedes, BMW, Lexus, and even newer-model pick-ups, which command higher prices and higher profit margins. Unfortunately, just as curbsiders commonly misrepresent themselves, they also misrepresent the vehicles they sell, which are often insurance write-offs, accident-damaged or odometer-tampered," he continued.
Interestingly, this trend brings the curbsiders out of the woodwork and makes it even harder for consumers to differentiate between legitimate dealerships and their unlicensed counterparts.
Curbsiders are no longer just in the online classifieds, they are in the business of "operating fictitious dealerships," says OMVIC — many which are advertised as based in the U.S.
"Anyone considering buying privately or from a seller located outside Ontario, including U.S.-based dealers, must be extra vigilant. Consumers should understand they are only protected by Ontario's consumer protection laws when they buy from an OMVIC-registered dealer. If they buy privately or outside the province and something goes wrong, OMVIC can't help," says O'Keefe.
In fact, earlier this year, OMVIC released a separate warning regarding phony dealerships supposedly based in the U.S., but the problem seems to have continued to escalate this year.
And these type of crimes have increased with the rise in online car shopping and buying — a trend which may be hard to reverse.
"And, online often means the crimes are borderless and faceless so it's much more difficult to verify and catch criminal activity," OMVIC said.
OMVIC also shared that another element that might make cutting down on this type of crime a bit harder is the consumer.
An OMVIC survey shows that 43 percent of responders said that knowing consumer protection is only available when buying from an OMVIC-registered dealership would have no impact on where they buy the next time.
"There seems to be a bit of a disconnect for some buyers," suggests O'Keefe. "Even knowing they have no consumer protection doesn't stop them from dealing with the riskiest sector of the automotive marketplace."
This may be a dangerous mindset, as research from the Used Car Dealers Association last year found that almost one-third (29 percent) of vehicle ads on online sites were placed by curbsiders.
"They've mastered using the Internet to make their appeals look professional and authentic," O'Keefe concluded. "Often their vehicles are priced below market value. Consumers should see this as a warning, not an opportunity."