Online retailer Clutch adds instant cash offer to platform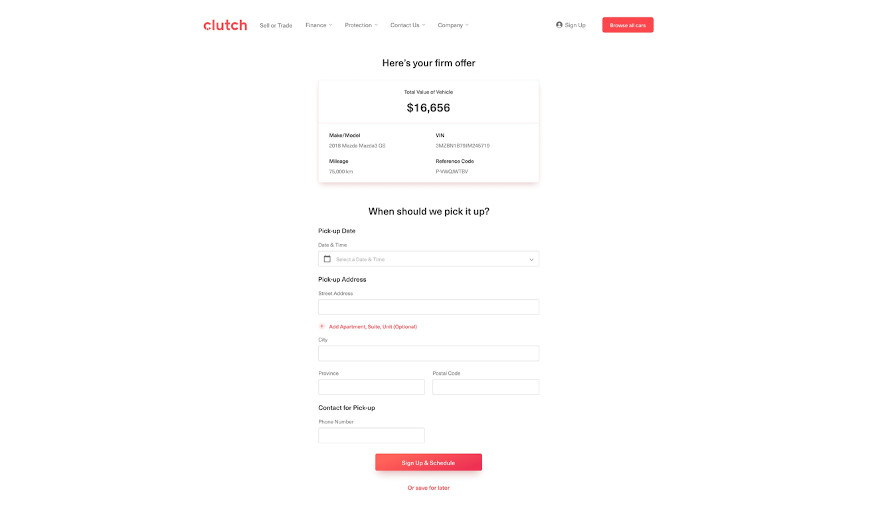 Canadian online auto retailer Clutch has debuted an instant cash offer tool on its platform to allow the consumer to sell or trade-in their pre-owned vehicle and have it picked up for free.
In a news release, Clutch said the new tool provides an instant offer to the consumer as soon as they input their vehicle info, and the entire process can be done online.
The consumer receives a firm cash offer, which they can also use as a credit toward a trade-in.
Russell Harris is vice president of product at Clutch, and recently came over from U.S. online auto retailer Carvana.
"Being at the forefront of the digital evolution of automotive retail in Canada means that we're always looking for new solutions that offer convenience and peace-of-mind to our customers," Harris said.
"We've successfully taken the hassle out of purchasing a car and now we're streamlining the selling process, getting cash into the pockets of our customers quicker with our new instant cash-offer tool and our free at-home pick-up service," he said.